Driving Safety
Pedestrian Safety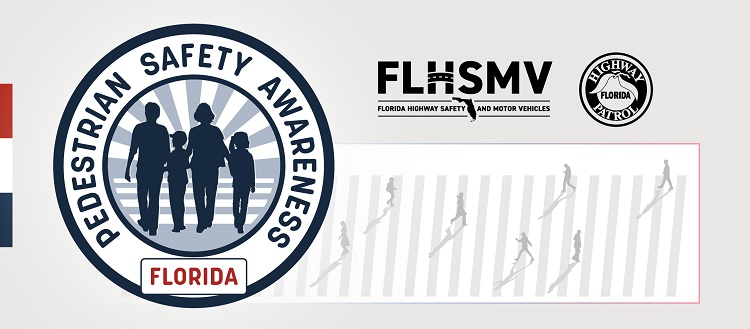 The Florida Department of Highway Safety and Motor Vehicles (FLHSMV) joins the National Highway Traffic Safety Administration in recognizing October as National Pedestrian Safety Month, reminding drivers and pedestrians that staying safe is a shared responsibility.
In fact, at some point, every person is a pedestrian, so it is important for everyone to understand the rules when it comes to motorists and pedestrians.
As Daylight Savings Time comes to an end, and it gets darker earlier, the risks for pedestrians increase. The vast majority of hit and run fatalities occur at night or during low-light hours.
See the tips and rules below for both pedestrians and motorists:
Pedestrian Walking Tips:
Walk on sidewalks whenever they are available. If one isn't available, walk facing traffic and as far from traffic as possible.
Pay attention and keep alert at all times. Avoid wearing headphones so that you can hear the traffic and pedestrians around you. Never text or look at your cell phone when crossing the street.
Whenever possible, cross streets at crosswalks or intersections, where drivers expect pedestrians, and look for cars in all directions, including those turning. If neither are available, locate a well-lit area where you have the best view of traffic. Wait for a gap in traffic that allows enough time to cross safely and watch for traffic as you cross.
Never enter the street from between parked cars. If crossing mid-block cannot be avoided, pedestrians must yield right of way to vehicles on the roadway.
Do not cross an intersection diagonally except where and when crossing is authorized by official traffic control devices.
Watch for cars entering or exiting driveways or backing up in parking lots.
Be visible at all times. Wear bright clothing during the day and wear reflective materials or use a flashlight at night. Never assume a driver sees you. Make eye contact with drivers as they approach to make sure you are seen.
Motorist Safety Tips:
Look out for pedestrians everywhere, at all times. Use extra caution when driving in hard-to-see conditions, such as nighttime or bad weather.
Slow down and be prepared to stop when turning or otherwise entering a crosswalk. Never pass vehicles stopped at a crosswalk. There may be people crossing that you can't see.
Yield to pedestrians in crosswalks, and stop well back from the crosswalk to give other vehicles an opportunity to see and stop for the crossing pedestrians.
Follow the speed limit, especially around people on the street. Follow slower speed limits in school zones and in neighborhoods where children are present. Yield to pedestrians in crosswalks and stop well back from the crosswalk to give other vehicles an opportunity to see the crossing pedestrians so they can stop too.
A vehicle approaching a pedestrian legally crossing the street at an intersection must yield or stop to allow the person walking to cross. This applies to bicyclists as well as motor vehicle drivers.
If motorists fail to yield, they face a minimum citation of $164 and three points on their driver license. Worse, they can severely injury someone – even taking their life.
All sides of the intersection are crosswalks – marked or not, regardless of whether the sidewalk is paved or not. The only exception is where a state or local government has explicitly closed a particular crosswalk, and a sign must be placed at such a crossing to indicate that it is closed.
As drivers, you have to be prepared to slow or stop at any time – for emergency vehicles, buses, bicyclists, animals, other motorists slowing to turn, and other situations.
Be extra cautious when backing up—pedestrians can move into your path.
Refer to the official Florida Driver License Handbook for more information on pedestrian safety.
Social Media Kit
Facebook Cover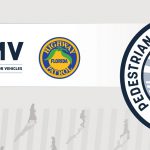 Facebook Post Images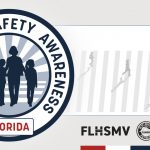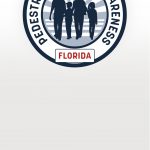 Twitter Cover Image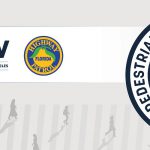 Instagram Image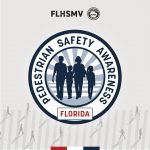 Linked-in Cover Image