Driving Safety
Obeying the Speed Limit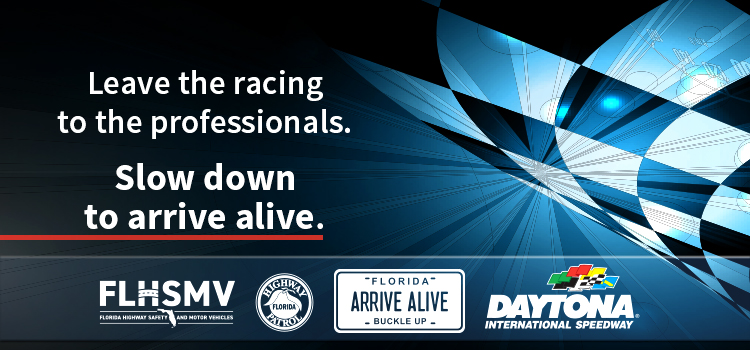 Speeding endangers everyone on the road. In fact, speeding is a contributing factor in 26% of traffic fatalities nation-wide.
Obeying speed limits and not driving aggressively improves safety by reducing the probability and severity of crashes. All motorists must obey speed limits and are responsible for knowing the speed limit on the roadway. In Florida, the speed limit will never be higher than 70 mph.
Speeding greatly reduces the driver's ability to slow a vehicle when necessary or to steer safely around an unexpected curve, another vehicle or hazardous object in the roadway. In school zones or neighborhoods, that can include a child or an animal running across the road.
Driving slowly and carefully ensures you have plenty of time to stop in a situation with vulnerable road users, like pedestrians and bicyclists.
Speeding can also affect your safety even when you are driving at the speed limit but too fast for road conditions, such as during bad weather, when a road is under repair, or in an area at night that isn't well lit.
Speeding endangers not only the life of the speeder, but all of the people on the road around them, including law enforcement officers.
Be alert, watch for, and obey speed limit signs. Use extra caution in school zones, residential areas, and on secondary roads. Remember that there is a reason for posted speed limits. Speed limits are designed to protect all – drivers, passengers, and pedestrians.
Slow down, leave the racing to the professionals, and arrive alive to your destination.