On January 6, 2023, Dave Kerner was appointed by Governor Ron DeSantis as Interim Executive Director of the Department. On January 17, 2023, the Governor and Cabinet convened and voted unanimously to confirm his appointment as Executive Director of the Department.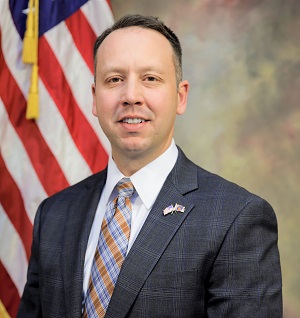 Director Dave Kerner serves on behalf of Governor Ron DeSantis and the Cabinet as the Chief Law Enforcement Officer and Chief Administrator of the Department. Director Kerner is statutorily responsible for the day to day operation, direction, and management of the Department and all component Divisions and Offices. These Divisions and Offices include the Florida Highway Patrol, the Office of Inspector General, Office of the Deputy Executive Director, Office of the Chief of Staff, Office of General Counsel, Office of Communications, Office of Legislative Affairs, and the Division of Administrative Services.
Director Kerner is a Florida native. He is the son of a career law enforcement officer, and government service is a proud family tradition. He has served conintuously in appointed or elected public office since 2004, when at the age of 19, he was sworn in as a Florida law enforcement officer. While serving as County Mayor of Palm Beach County, Director Kerner was appointed by Governor Ron DeS​​antis to the Statewide Re-Open Florida Task Force. Director Kerner served two terms in Florida House of Representatives as the Ranking Member of the Judiciary Committee. His prior government experience includes service as a Police Officer and a Special Prosecutor.
Director Kerner is a proud Florida Gator, having graduated from the University of Florida and the University of Florida College of Law. At the age of 20, while enrolled fulltime at the University of Florida, Director Kerner was honored as the "Police Officer of the Year" for the City of Alachua, and also served as a Fraternal Order of Police Union Representative and Field Training Officer.