Safety Center
Child Safety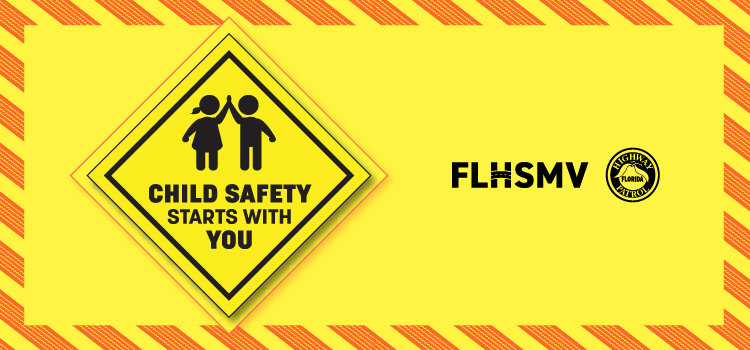 The Florida Department of Highway Safety and Motor Vehicles is committed to highway safety, including our most precious cargo, our children. We've created resources for you, your children and all motorists to increase everyone's child safety awareness. Whether it's proper use of a car seat or encouraging school zone safety, child safety starts with YOU!
Safety on and around school buses is important for everyone to know, from parents and children to motorists that will drive through school zones and around school buses.
---
A seat belt or child restraint is a vehicle's most important safety feature, but only works if they are used and used correctly, every time.
---
As school starts again, there will be more children walking or biking to and from school, as well as in neighborhood or parks.
---
From heat stroke prevention to driveway safety, all motorists and children should learn about how to stay safe in and around cars.
---
Whether you are getting a license for the first time, or a parent of a teen about to hit the road, learn about safe driving practices and how to go from a learner's license to driver license make sure teen drivers are set up for success.
---
Help promote child safety awareness in Florida with additional resources, including social media images, print materials, videos and supporting data.