Driving Safety
Hit-and-Run Awareness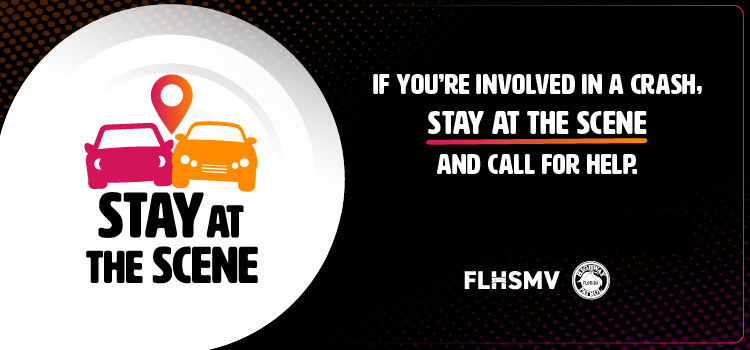 From year to year, Florida has seen the amount of hit-and-run crashes remain steady, with nearly 25 percent of all crashes involving a hit-and-run. Although the majority of hit-and-run crashes only result in property damage, hit-and-run crashes can be deadly. The Stay at the Scene campaign aims to reduce the number of hit-and-run crashes in Florida by educating drivers on their responsibilities if involved in a crash and the serious consequences they face if they choose not to Stay at the Scene.
The penalties for hit-and-run drivers changed on July 1, 2014 when the Aaron Cohen Life Protection Act (section 316.027, Florida Statutes) was signed into Florida law. The statute is named after Aaron Cohen, a 31-year-old avid cyclist and father of two that was fatally struck by an alcohol impaired driver that fled the crash scene in February 2012 in south Florida. The hit-and-run driver was sentenced to two years in prison, a lesser sentence than what the motorist would have served had he been sentenced on a DUI manslaughter charge. The Aaron Cohen Life Protection Act imposes a mandatory minimum of four years for a driver convicted of leaving the scene of a crash resulting in a fatality.
Hit-and-Run Penalties
Leaving the scene of the crash with:
PROPERTY DAMAGE
Second-degree Misdemeanor
Up to 60 days in prison and $500 fine
INJURIES
Second-or third-degree felony
Revoked license for at least 3 years
Up to 5 years in prison and $5,000 fine
FATALITIES
First-degree felony
Revoked license for at least 3 years
Mandatory minimum of 4 years in prison, up to 30 years in prison and a $10,000 fine

For more information, see Florida Statutes 316.061, 316.027.
If you are involved in a crash, stay at the scene and call for help. It's not just the law – you could save a life.
Some crashes may involve property damage only, such as a parked car with no one inside, mailbox, fence, or landscape/garden. If involved in a crash involving property damage, you must stay at the scene and attempt to locate or contact the property owner. If you cannot locate the property owner, the driver responsible for the crash should leave contact and insurance information in an identifiable location.
In the case of property damage only, the driver and crash victim – once contact has been made between them – can self-file a crash report with FLHSMV, and then do not need law enforcement to file a crash report.
If you have information on a hit-and-run crash, you can report it by calling *FHP (*347) or report it anonymously to Florida Crime Stoppers by calling **TIPS (**8477) or through the Florida Crime Stoppers smartphone phone app, available free in the Apple and Google Play stores.
Resources
Social Media Kit
Facebook Cover and Post Images: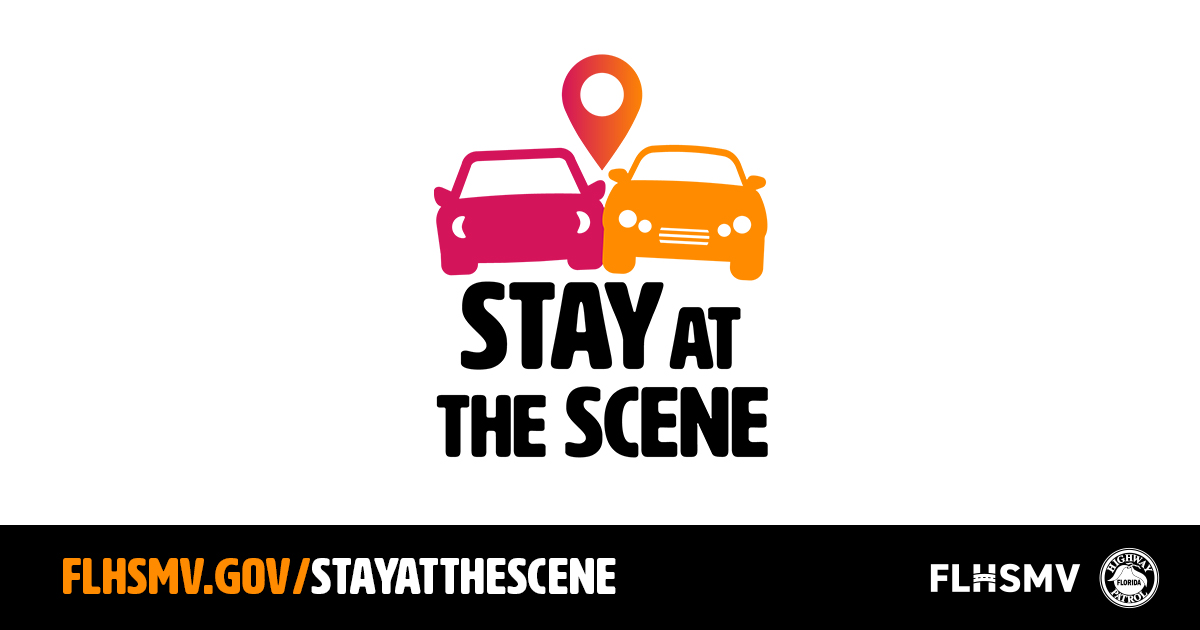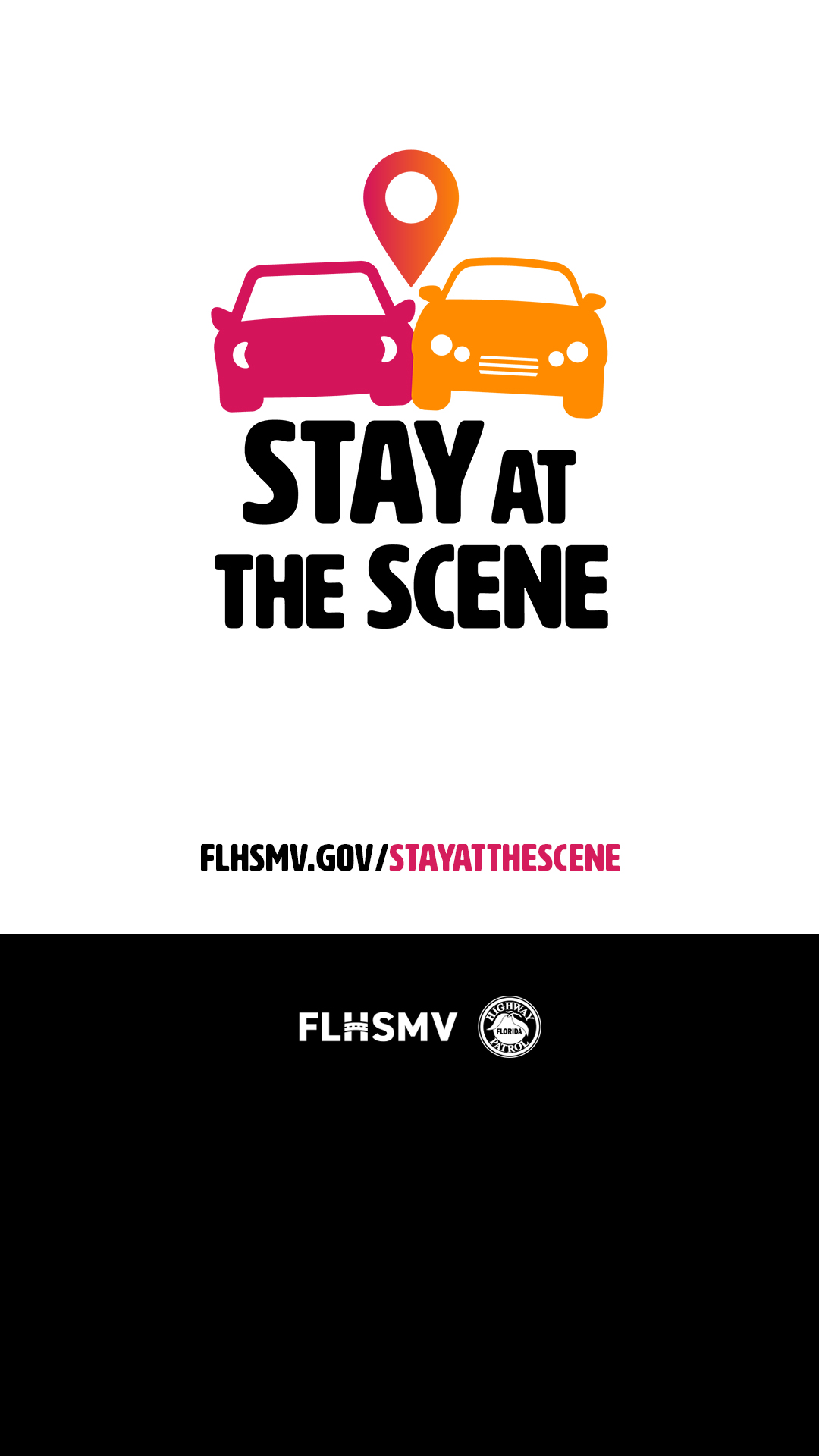 Twitter Cover and Post Images: