Safety Center
Arrive Alive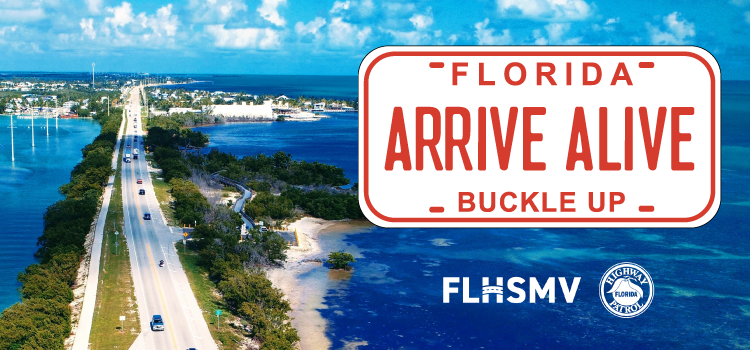 The Florida Department of Highway Safety and Motor Vehicles' (FLHSMV) Division of the Florida Highway Patrol (FHP) is charged with providing highway safety throughout the state. FLHSMV is the state agency responsible for collecting, maintaining and reporting on Florida's official crash, traffic citation and driver & vehicle data. In collaboration with its various partners, the FHP leads and implements the state's traffic safety and education initiatives through participation in numerous national and state education and enforcement campaigns.
Due to its geography, increasing population and thriving tourism industry, the state of Florida consistently ranks as one of the highest traffic fatality states in the nation. Arrive Alive is the first statewide data-driven traffic safety initiative that unifies all of Florida's public safety agencies and partners, leveraging a longstanding tradition of collaboration.
Over the next year, FHP and partnering agencies will focus their law enforcement presence, education and/or engineering efforts in "hot spots." These "hot spots" are locations where fatal and serious bodily injury crashes are most frequent, identified using Data-Driven Approaches to Crime and Traffic Safety (DDACTS), consistent statewide messaging and known best practices.
This collaborative initiative is expected to decrease serious bodily injury crashes and fatalities ultimately helping to ensure all Florida residents and visitors Arrive Alive.
If you are law enforcement and need to log Arrive Alive enforcement time, please click on the button below: