Driving Safety
Be Responsible. Don't Drink and Drive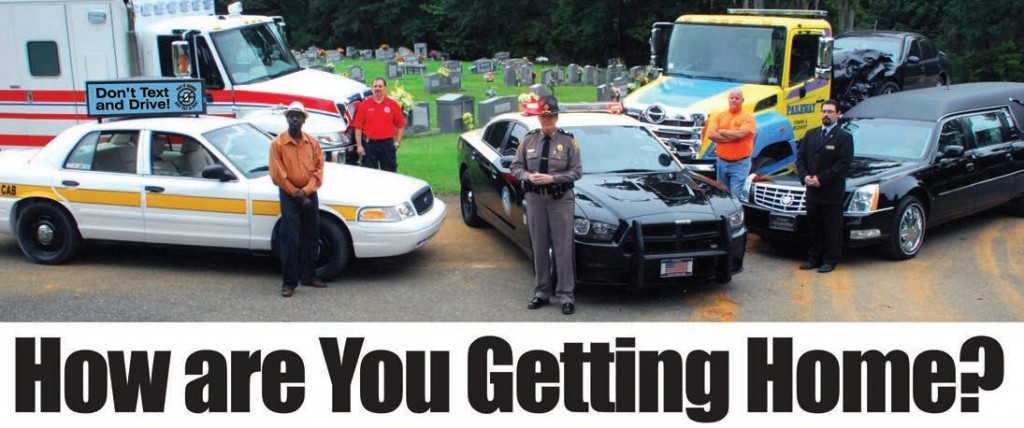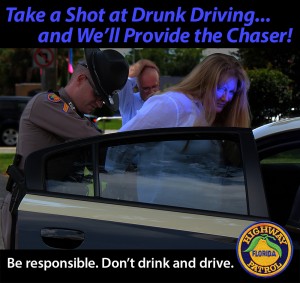 Seleccione aquí para Español
Throughout the year, there are many reasons to celebrate. Holidays, birthdays, anniversaries, graduations, spring break, etc.  It's party time!
Taking that celebration out? Think before you drink, how will you get home tonight?
Having people over? Think before they drink, how will they get home tonight?
FHP has the following tips to help you make that celebration fun and safe:
Plan a safe way home before the fun begins.
Buckle Up. A seatbelt is your vehicle's most important safety feature, but it only works if you use it.
Before drinking, designate a sober driver.
If you are a designated driver, do not drink. One drink is one too many.
If you're impaired and did not designate a driver, use a taxi, call a sober friend or family member, or use public transportation so you are sure to get home safely.
If you happen to see a impaired driver on the road, don't hesitate to contact local law enforcement or dial *FHP (*347). This call could save a life.
If you know people who are about to drive while impaired, take their keys and help them make other arrangements to get to where they are going safely.
And remember, possession of an open alcoholic beverage container in a vehicle (in motion or stopped) by the driver and or the passenger(s) is a violation of Florida law.
 

Did you know?
The legal drinking age in Florida is 21.
Anyone under the age of 21 in possession of alcohol can be cited for a second-degree misdemeanor, which can lead to costly court fees, fines and other lasting consequences.
Selling alcohol to anyone under 21 or buying alcohol for anyone under 21 is also a misdemeanor.
THIS COULD BE YOU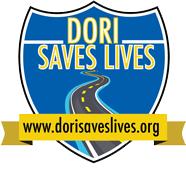 is a real life story of two teens in prison for drinking and driving. Please note, this video contains footage from actual crash scenes that may be considered graphic. It is our recommendation that young viewers receive consent from a parent before viewing.
Click on the logo or the link (THIS COULD BE YOU), either will open another window and you will leave the FLHSMV website.