Troop Boundaries & Information
Troop K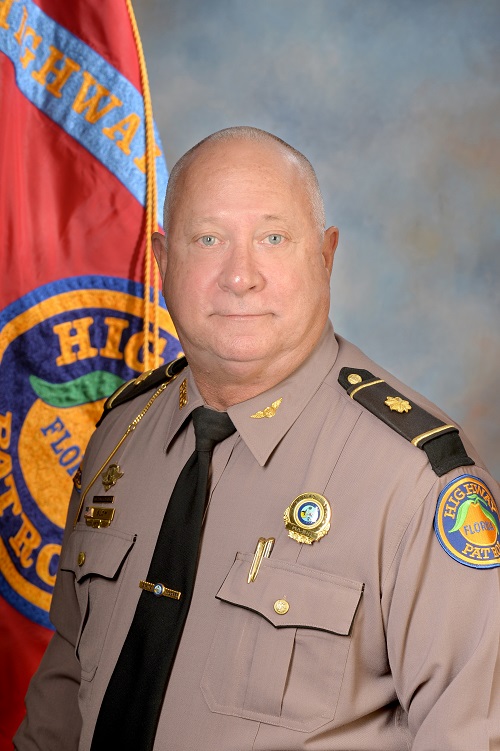 Major Kevin Blom
Troop Commander
Contact Information
Captain Elias Sanchez
Orlando
District Commander
Contact Information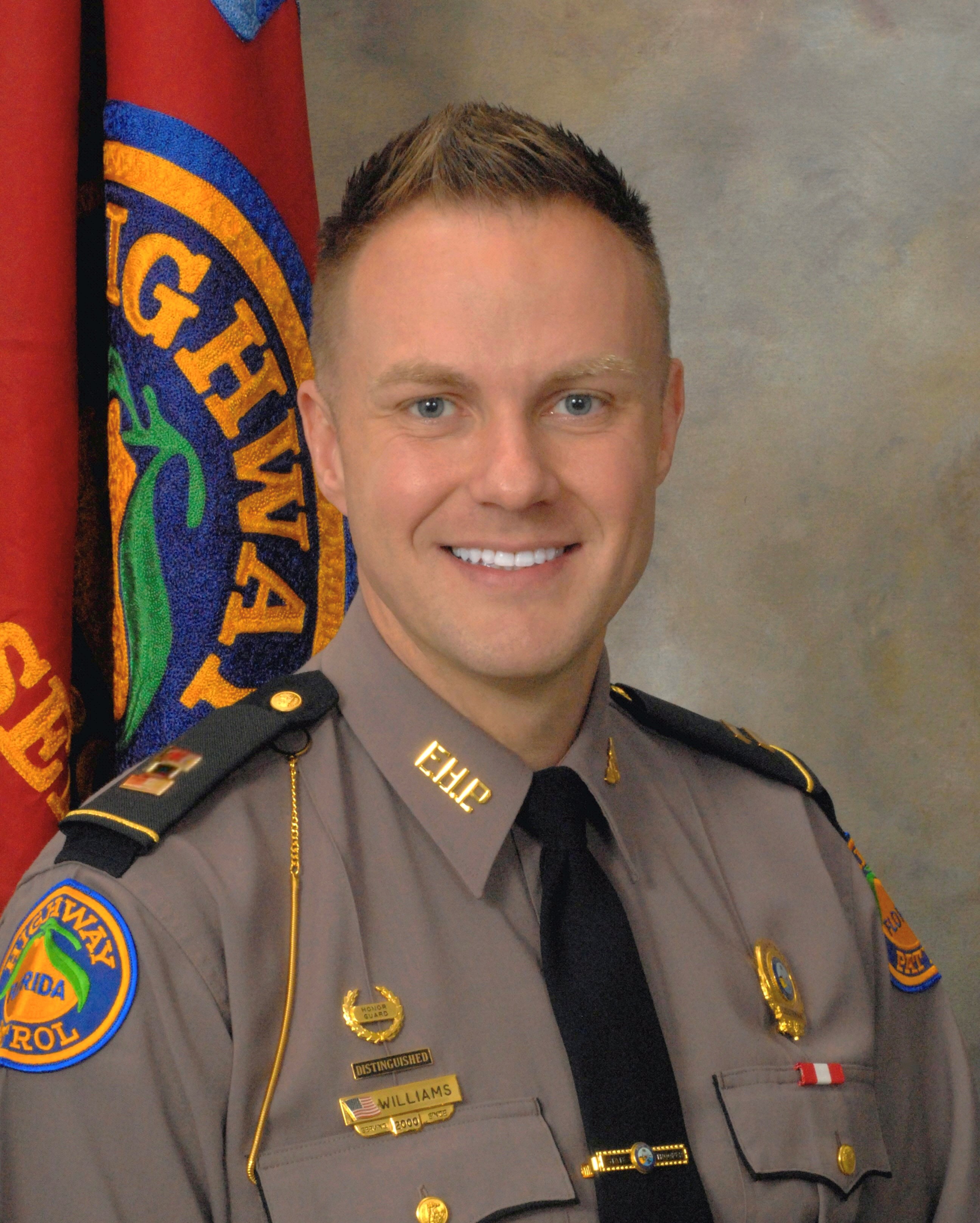 Captain Matthew Williams
West Palm Beach
District Commander
Contact Information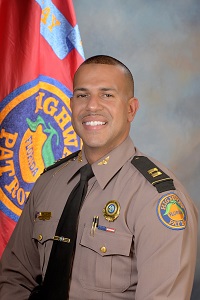 Captain Ellery Collado
Miami
District Commander
Contact Information
Troop K Headquarters is currently located on Florida's Turnpike at the Turkey Lake Service Plaza in Ocoee and is commanded by Major Kevin Blom. Troop K is responsible for patrolling the 450 miles of the Florida Turnpike Enterprise highway system to include the 312 mile mainline stretching from Wildwood in the north to Florida City in the south.
Troop K is separated into three districts: Orlando, West Palm Beach and Miami. Orlando is commanded by Captain Elias Sanchez. West Palm Beach is commanded by Captain Matthew Williams. Miami is commanded by Captain Ellery Collado.
Troop K has 181 sworn and 11 non-sworn members dedicated to protecting Florida's Turnpike system. Troop K's safety and enforcement emphasis is on unlawful speed, aggressive drivers, impaired drivers, contraband interdiction, seatbelt and child restraint, move over law, and following too closely. Troop K patrol operations works closely with Commercial Vehicle Enforcement personnel to regulate commercial vehicle traffic.
Contact Information
Orlando
407-532-6797
Turkey Lake Svc. Plz.
Law Enforcement Bldg. #5318
Ocoee, FL 34761
West Palm Beach
561-357-4299
West Palm Beach Svc. Plz. MM93
Law Enforcement Bldg. #9320
Lake Worth, FL 33467
Miami
305-234-2240
Snapper Creek Svc. Plz.
Miami, FL 33175
Additional Resources