Troop Boundaries & Information
Troop C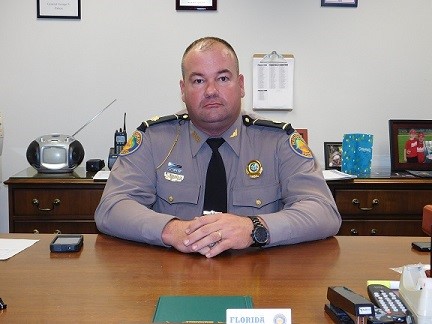 MAJOR JOSEPH FRANZA
TROOP COMMANDER
Major Joseph Franza oversees one of Florida's largest and most active areas of the State with a force of over 200 State Troopers who patrol seven counties along the Gulf of Mexico, stretching from Tampa Bay in the south to Lake Rousseau in the north.  Working with scores of local and federal law enforcement agencies to provide the safest environment possible for the area's citizens and visitors alike, Major Franza is highly committed to the Patrol's core values of Courtesy, Service and Protection.
---
Tampa District
Captain Kristina Quenneville, District Commander
Lt. Arthur Pugh, Sub-District Commander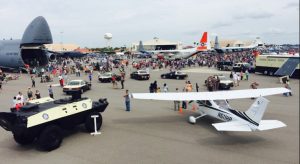 The Tampa District comprises Hillsborough County and is overseen by Captain Kristina Quenneville.  The area is home to one of the State's largest Ports, numerous universities, military facilities, tourists attractions, professional athletic teams and scores of major roadways which make Tampa a critical component to the State's commerce and economy.  Responded to thousands of calls for service each year, Tampa District Troopers ensure the safety of one of the most populous counties in the State.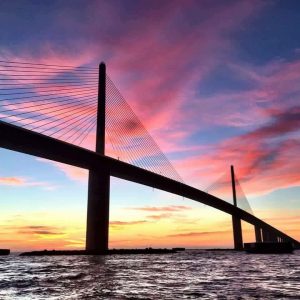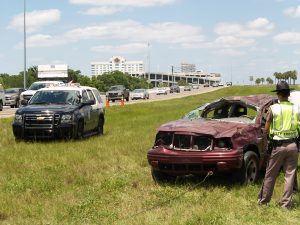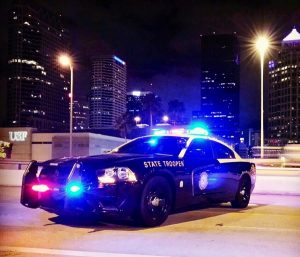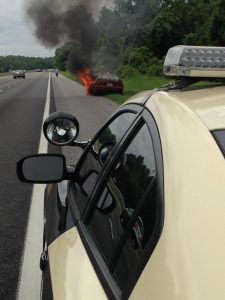 ---
Brooksville & Land O Lakes Districts
Captain Anthony Sapp, District Commander

TBA, Brooksville Sub-District Commander
Lt. Heather Glenny, Land O Lakes Sub-District Commander
These combined districts are overseen by Captain Anthony Sapp and encompass Pasco, Hernando, Citrus and Sumter Counties along the State's west coast.  Attracting thousands of visitors and seasonal residents every year that utilize the area's many highways, the region depends on its State Troopers to access one of the most beautiful areas of the State.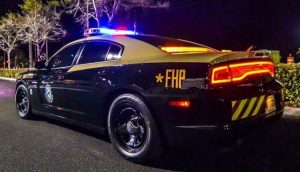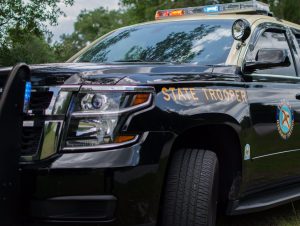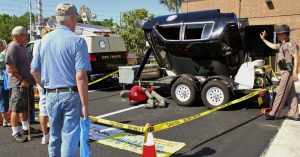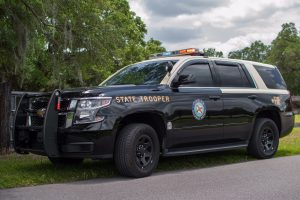 ---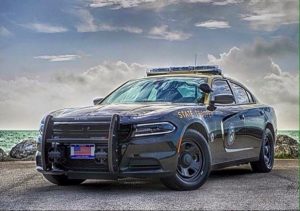 Pinellas Park District
Captain Maurice Hensley, District Commander 
Lt. Rick Benton, Sub-District Commander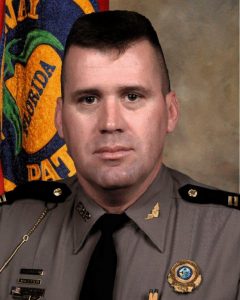 Overseen by Captain Maurice Hensley, the Pinellas Park District encompasses Pinellas County which is located along a peninsula which impacts area roadways.  State Troopers are often called upon to ensure motorists' safety along the numerous bridges which link the region to the rest of the Bay Area.  Marked by gorgeous beaches and waterways, the District is traversed by scores of major highways which allow hundreds of thousands of residents and visitors reach their destinations.
Special Operations District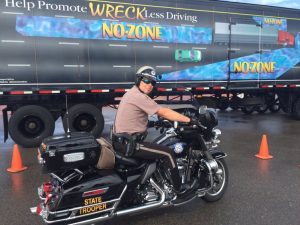 The Special Operations District is responsible for selective enforcement and initiatives via a highly motivated Motor Squad.  Contraband Interdiction is also a feature of this District, as is the Traffic Homicide and DUI Enforcement Squads.  These units operate throughout the seven county Troop with a focus on removing felons and providing for thorough investigations in the case of fatal traffic crashes respectively.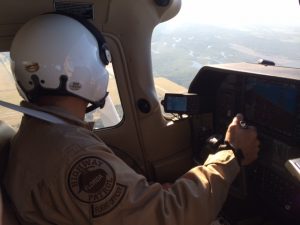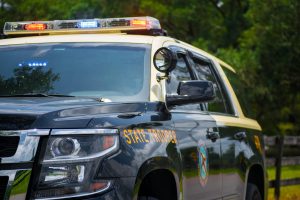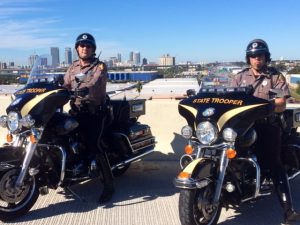 ---
Lakeland District
Captain Kristina Quenneville, District Commander
Lt. Chris Miller, Sub-District Commander
Located near the center of the State and overseen by Captain Kristina Quenneville, the Lakeland District comprises Polk County which rests between the metropolitan centers of Tampa and Orlando.  The largest of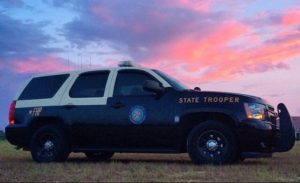 Florida's 67 counties, Troopers ensure the safety of nearly one half million residents and tens of thousands visitors and passing motorists.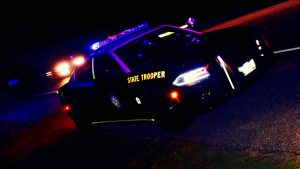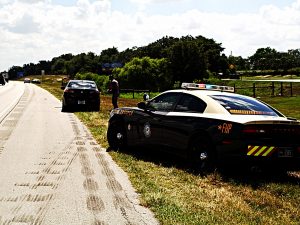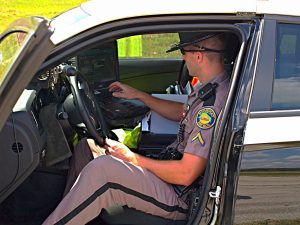 ---
Sergeant Steve Gaskins
Troop Public Affairs Officer
The Troop C Office of Public Affairs is responsible for providing information to the public, responding to inquiries from the statewide news media, conducting traffic safety programs, and managing various highway safety programs. The Troop C media market is the largest market in Florida and #14 in the nation. Request for traffic safety program presentations can be made by contacting Sergeant Steve Gaskins at 813-215-1867 or E-Mail SteveGaskins@flhsmv.gov.
---
LtoR: Tampa, Brooksville, Land O' Lakes, Pinellas Park and Lakeland Stations.
FHP Station Addresses and Phone Numbers | Regional Communications Centers