Troop Boundaries & Information
Troop G
MAJOR STEVEN HARRIS
TROOP COMMANDER
The Florida Highway Patrol Troop that covers northeast Florida is Troop "G", based in Jacksonville, Florida. Troop "G" has a long and proud tradition of excellence, due in large part to the positive and motivated employees that makeup the operation. Excellent cooperation with local, state, and Federal law enforcement and governmental entities in the area help us to be very successful in our mission of public service. The troop is continually among the top units within the Florida Highway Patrol, and is frequently recognized for innovation, service, and productivity.
Northeast Florida is a rapidly growing area of the state and there are constantly new challenges in the traffic safety and law enforcement arena for Troop "G" to handle. Through strong relationships with public, private, and non-profit groups, we are able to meet the demands of growth.  As commander of the troop, I hope that we can be of service to you as either a resident or visitor to northeast Florida.
---
Captain Jerrell Crews
St. Augustine District Commander
Located south of Jacksonville and north of Daytona Beach, the St. Augustine District encompasses St. Johns, Putnam, and Flagler Counties. Our 1,800 plus square miles include numerous historic areas and points of interest that attract visitors from around the world.
Within St. Johns County is the historic city of St. Augustine. Founded in 1565, St. Augustine is the nation's oldest city and contains numerous historical sites. Also located in St. Johns County is beautiful Ponte Vedra; home of the PGA Players Championship. To the south of St. Augustine is Flagler County; one of the most expanding areas in the United States with a 92% percent population growth from 2000-2010. Located in the westernmost portion of the St. Augustine District, Putnam County is known for its scenic rural charm and is commonly referred to as the "Bass Capital of the World".
Whether your travel destination is located within our District, or you are simply passing through, we hope you have a safe and memorable experience. As you travel Interstate 95, scenic A1A, or the other roadways within our area, you will see our State Troopers enforcing the laws of the State of Florida in their attempts to keep your driving experience pleasant.
---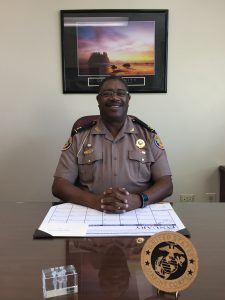 Captain Michael Dubois
Special Operations District Commander
The special operations district is comprised of all of specialty units assigned to Troop G. These units consist of the traffic homicide investigation, criminal interdiction and motorcycle units. The special operations district is also responsible for dignitary protection details for visiting dignitaries and special events. These dedicated Troopers are well trained and make the safety of the motoring public their highest priority.
---
TBA
Patrol Operations District Commander

The patrol operations district provides law enforcement services to Baker, Bradford, Clay, Duval, Nassau and Union Counties. Northeast Florida is the gateway to Florida and home to the annual Isle of Eight Flags Shrimp Festival, Amelia Island Concours D' Elegance car show, the annual Springing in the Blues festival, and the annual Re-enactment of the Battle of Olustee. Jacksonville is home to Naval Station Mayport and Naval Air Station Jacksonville which hosts the annual Air Show. The Port of Jacksonville is one of the largest seaports in Florida. Jacksonville's EverBank Field is host of one of college football's longest running rivalries each year when the University of Florida Gators take on the University of Georgia Bulldogs in their annual showdown.
The district offers a variety of areas to visit, from beautiful beaches, National Forest, State Parks, the downtown Riverwalk, historic Fernandina Beach and vast waterways for travelers to enjoy.
The men and women assigned to this district, by their professionalism enhance the Florida Highway Patrol's motto of Courtesy, Service and Protection.
---
Motorcycle Unit 
Troop G is proud to have a highly motivated and dedicated motorcycle squad that focuses on traffic safety by public education and enforcement.  Our motor squad is comprised of seven Troopers and one Sergeant. They regularly participate in numerous special events in our community and across the state.  These officers provide an excellent example of "Florida's Finest."
---
The Troop G Traffic Homicide Investigations Unit is comprised of 12 highly trained corporals and a sergeant. Each squad member receives training in Traffic Homicide Investigations, Advanced Traffic Homicide Investigation, Special Problems of Traffic Homicide Investigations and Traffic Accident Reconstruction.  This squad uses the team approach allowing traffic homicide investigators to conduct a traffic fatality or preliminary fatality investigation in an efficient way. Squad members use various methods and equipment for the collection of evidence to document all traffic homicide investigations and serious non-fatal crashes that involve criminal charges.
---
Criminal Interdiction Unit
The Criminal Interdiction Unit (CIU) is an important function of the Florida Highway Patrol and to the citizens of the State of Florida.  The Troop G – CIU consists of seven specially trained troopers designated as felony officers and canine handlers. These troopers are strategically assigned throughout the troop to patrol the interstate system and other highways in order to interdict drug couriers and other criminal activity. The CIU assists other federal, state, and local law enforcement agencies in the detection and apprehension of drug traffickers and other criminal offenders that utilize the roadways of Florida. The CIU is an active participant in various enforcement operations coordinated by the Florida Office of Drug Control.  The CIU is equipped with sophisticated drug detection equipment such as fiber optic scopes, drug detection devices, electronic measuring devices, dual-purpose canines, and various other tools.  The Troop G CIU consistently remains one of the top units in the state.
---
Background Investigations / Applicant Investigator
Trooper Michael Elder
MichaelElder@flhsmv.gov
Office: 904-693-5050
The Regional Recruiter for Troop G covers the nine counties which make up Northeast Florida. The Florida Highway Patrol is an exciting and rewarding career, along with great promotional opportunities. We are an equal opportunity/affirmative action employer. If you are interested in a career with the FHP as a sworn officer or civilian support staff, please click on the link below.
---
Sergeant Dylan Bryan

Troop Public Affairs Officer
The Troop G Office of Public Affairs is responsible for providing information to the public, responding to inquiries from the statewide news media, conducting traffic safety programs, and managing various highway safety programs. Request for traffic safety program presentations can be made by contacting Sgt. Dylan Bryan at 904-693-5070 or E-Mail DylanBryan@flhsmv.gov.
---
Jacksonville Regional Communications Center
The Jacksonville Regional Communications Center is housed within the Regional Transportation Management Center (RTMC) and is the hub of our region's intelligent transportation systems. It opened in 2015 as the culmination of a 12-year partnership among the North Florida TPO, Florida Department of Transportation and the Florida Highway Patrol.
The 25,000 square foot state-of-the art facility houses approximately 100 employees from the Florida Highway Patrol, Florida Department of Transportation, and others agencies whose main objective is to work towards safe and efficient travel in the Northeast Florida area. Approximately 52 duty officers and support personnel from the Florida Highway Patrol provide dispatch responsibilities for eleven state law enforcement agencies. This is the first Transportation Management Center in Florida to co-locate personnel across multiple agencies.
The North Florida TPO funded the design and construction cost of the RTMC building at just under $11 million. The building is owned and operated by the Florida Department of Transportation on land leased from the Florida Department of Management Services.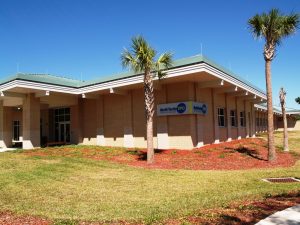 ---
Victim Rights
As a crime victim, you have certain rights granted to you by Florida Law. The Florida Highway Patrol and our local State Attorney Offices believe that all victims should be treated with dignity, respect and compassion. Local State Attorneys have Victim Witness Advocates to assist you with questions or services in the event you are a Victim Witness. The criminal justice system is dependent on your involvement to work.
Fourth Judicial Circuit  Duval, Nassau, and Clay Counties
Contact Melissa Nelson, State Attorney – 904-630-2400
Eighth Judicial Circuit  Baker, Bradford, and Union Counties
Contact William Cevrone, State Attorney – 352- 374-3670
Seventh Judicial Circuit  St. Johns, Flagler, and Putnam Counties
Contact R. J. Larizza, State Attorney – 800-270-0259
---
Court Information
Traffic fines, driving school, and other information concerning court or traffic tickets may be obtained from the Clerk of the County Traffic Court in the county where the ticket was written:
| | | |
| --- | --- | --- |
| Baker | 339 East Macclenny Ave., Macclenny, FL 32603 | 904-259-3686 |
| Clay | P.O. Box 698, Green Cove Springs, FL 32043 | 904-269-6302 |
| Nassau | P.O. Box 456, Fernandina Beach, FL 32034 | 904-321-5711 |
| Duval | 3470 Beach Blvd., Jacksonville, FL 32207 | 904-632-5568 |
| Flagler | P.O. Box 787, Bunnell, FL 32110 | 386-437-7444 |
| Putnam | P.O. Box 758, Palatka, FL 32178 | 386-329-0351 |
| St. Johns | P.O. Box 300, St. Augustine, FL 32095 | 904-819-3600 |
| Bradford | P.O. Drawer B, Starke, FL 32091 | 904-966-6296 |
| Union | 55 W. Main St., Lake Butler, FL 32054 | 386-496-3711 |
---

Jacksonville and St. Augustine Stations
FHP Station Addresses and Phone Numbers | Regional Communications Centers