Troop Boundaries & Information
Troop E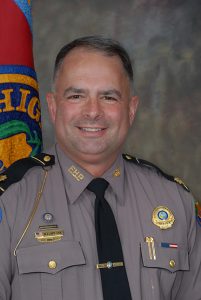 MAJOR CHRISTOPHER DELLAPIETRA
TROOP COMMANDER
Troop E covers both of the southern most counties of Miami-Dade and Monroe. In serving both counties our troopers must be able adjust to the diversity of the metropolitan area of Miami and of the tourist destination of the Florida Keys.
Our Troop has 169 sworn members and 44 non-sworn personnel. All striving to do their best to make driving in South Florida safer. Our Troop has established innovative techniques to reduce the number of traffic crashes and fatalities on an annual basis. We closely monitor traffic conditions electronically to reduce the traffic congestion of our highways.
---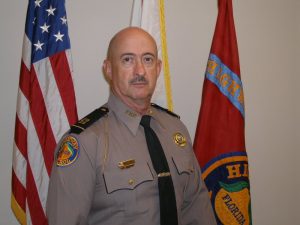 Captain Michael Wilfong
Miami-Dade County – North District Commander
The members of District 1 have accepted the challenge of nullifying and reducing the causation factors leading to traffic crashes through aggressive DUI and traffic enforcement, visible deterrence, and motorist education. Troopers regularly visit schools to educate young drivers.
District 1 is responsible for the AM shift patrol in Miami-Dade County. District 1 personnel are also involved in DUI checkpoints, aircraft details, preventive patrol, and assisting other districts when needed. District 1 is comprised of 63 Troopers, 7 Sergeants, 3 Lieutenants, 1 Captain, and a Senior Clerk. District 1 also has one squad devoted to DUI enforcement consisting of 8 Troopers, and 1 Sergeant.
---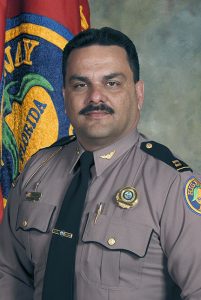 Captain Julio Pajon
Miami-Dade County – Special Operations District Commander
The operation of the Troop E Florida Highway Patrol Communications Center is under the command of the District II Commander. The Communications Center encompasses Miami-Dade and Monroe Counties. The 31 Duty Officers and 4 Duty Officer Supervisors maintain 24 hour continuous radio communications for the Florida Highway Patrol Troopers and supervisors, as well as officers and agents of the Department of Alcohol, Tobacco and Beverage, Florida Department of Transportation Motor Carrier Compliance Division, State Fire Marshals, Department of Insurance Fraud, Department of Environmental Protection, U.S. Marshals, Medical Fraud, Department of Agriculture, and the Office of the Attorney General.
The Communications Center also utilizes the interagency frequencies of Miami-Dade and Monroe County police agencies. Duty Officers are trained and proficient with dispatch procedures, use of computer aided dispatch system, and the use of the FCIC/NCIC system.
RECORDS DEPARTMENT
The Troop E Records Department is under the supervision of the District II Commander. The District II Commander directly supervises the four records clerks. All written reports generated by Troop E personnel are maintained in the Records Department. The clerks serve the general public by fulfilling walk-in, and mail-in request for public records.
MOTOR UNIT
A ten (10) percent increase in traffic enforcement production will be their goal. Furthermore, an increase in enforcement details (i.e., radar, vascar, saturation patrol) will be planned in crash-prone areas. Members of the motorcycle unit will also respond to crashes to alleviate the backup of calls when the districts are at a minimum staffing. The motorcycle sergeant will create a standard for presidential motorcades for all local agencies to use as a guide.
TACTICAL RESPONSE TEAM
The tactical response team goal is to continue training enabling every member on the team to be tactically, physically and mentally prepared to confront any situation that will require the activation of the team. The TRT has committed to have a maximum response time to any location within Dade and Monroe County of 90 minutes, starting from the time of initial call to arrival on scene.
CANINE
Will maintain the high level of drug interdiction and currency seizure that has characterized the Troop E Canine unit. Continue to assist other agencies as part of a combined team in the attack against drug trafficking.
---
TBA
Miami-Dade County – South and Monroe County District Commander
District 3 covers the southern portion of Miami-Dade County from State Road 836 south to Key West in Monroe County. The district is comprised of 42 troopers, 11 corporals, 7 sergeants, 2 sub-district lieutenants and a senior clerk who serve Miami-Dade County. The Monroe County sub-district is comprised of 15 troopers, 3 corporals, 2 sergeants, a senior clerk and a lieutenant who serves as the sub-district commander.
This vast agricultural, commercial and residential area includes several heavily traveled limited access highways and numerous other state roads which are patrolled by the troopers of District 3. The troopers provide a 24 hour a day road patrol function and actively enforce all state traffic and criminal laws.
In addition to conducting crash investigations, the detection and apprehension of alcohol and drug impaired drivers is a primary enforcement focus. Aggressive driving, commercial motor vehicle and unlicensed driver's license violations are also priority enforcement areas.
District 3 also includes the troop Traffic Homicide Investigations program which covers both Miami-Dade and Monroe Counties. The unit is comprised of 11 corporals and 2 sergeants assigned to Miami-Dade and 3 corporals and 1 sergeant in Monroe County.
The troop Field Training Officer program is also assigned to District 3. The unit is comprised of a lieutenant and sergeant who coordinate and oversee the field training process for newly assigned troopers from the FHP Academy.
---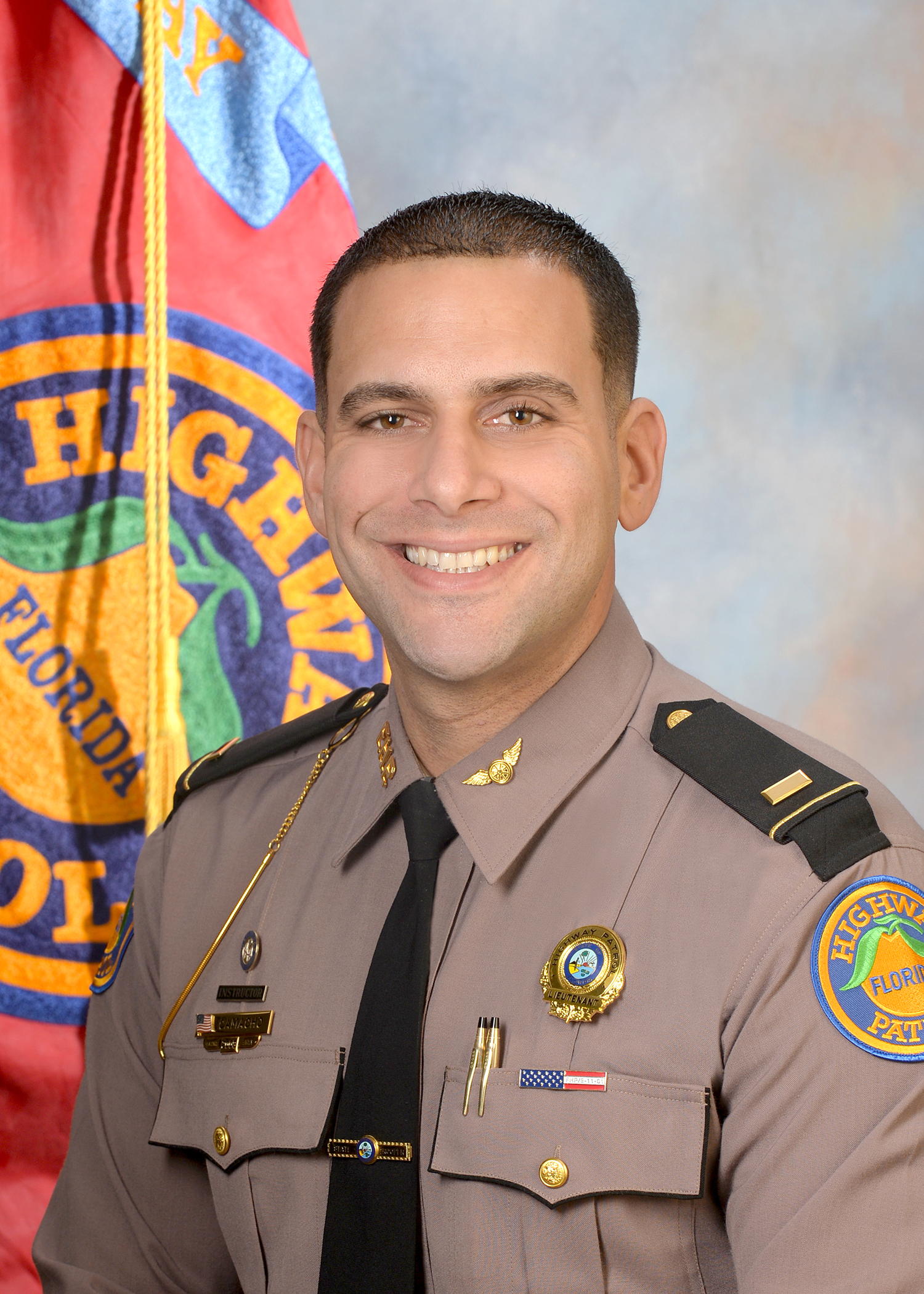 Lieutenant Alejandro Camacho
Troop Public Affairs Officer
The Troop E Office of Public Affairs is responsible for providing information to the public, responding to inquiries from the statewide news media, conducting traffic safety programs, and managing various highway safety programs. Request for traffic safety program presentations can be made by contacting Lieutenant Camacho at 305-308-0586 or e-mail AlejandroCamacho@flhsmv.gov.
---
FHP Station Addresses and Phone Numbers | Regional Communications Centers