Consumer Education
Off-Highway and All-Terrain Vehicles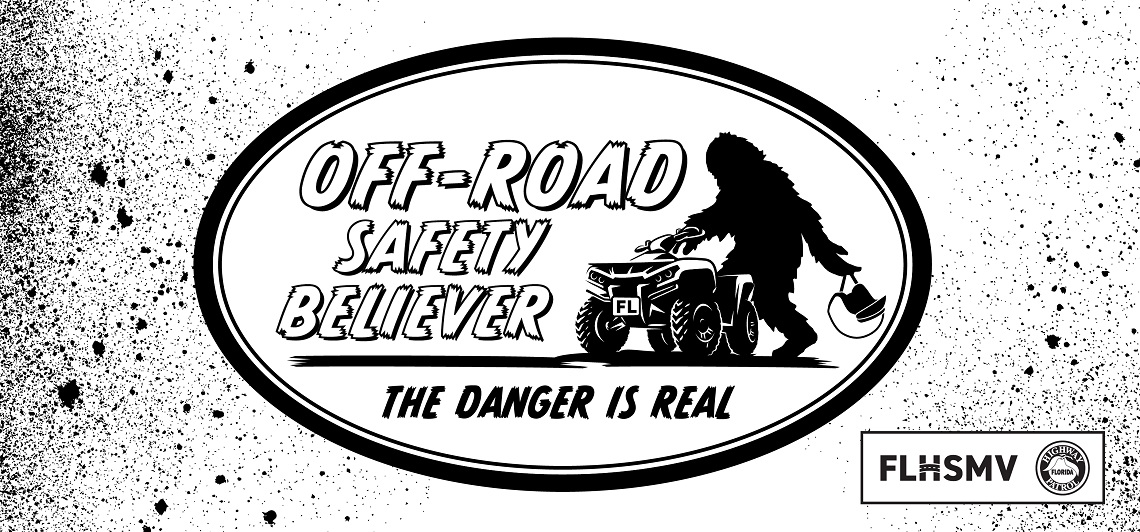 Safety Tips for Riding Off-Highway Vehicles:
Off-Highway Vehicles are designed to be operated off-road. Ride only on designated trails, off paved roads, and at a safe speed.
Off-highway vehicle operators and riders under the age of 16 must wear a USDOT approved safety helmet and eye protection. It is strongly encouraged that riders of all ages wear helmets and eye protection.
Helmets are the most important piece of protective gear for safe off-highway riding. Always wear a compliant helmet when using an off-highway vehicle.
Always wear a face shield or goggles to protect yourself from rocks, branches or bugs that can hit your face and cause distractions while driving. Sunglasses are not an appropriate substitute for safety goggles.
Never drive an off-highway vehicle while impaired.
Never carry a passenger on a single-rider off-highway vehicle, and no more than one passenger on an OHV specifically designed for two people.
Ride an OHV that is right for your age; do not ride a machine that is too big for you.
Anyone under the age of 16 operating an ATV on public land must be under the supervision of an adult and must have proof of completion of a Department of Agriculture and Consumer Services (DACS) safety course.
Always check tire pressure before riding; Over-inflated and under-inflated tires can cause difficulty steering.
Use the buddy system, travel in a group of two or more riders, and never ride alone.
Always provide someone with a ride plan, including where and when you are riding, and the time you expect to return.
Remember to tread lightly. Riding behavior that harms the land is self-defeating and irresponsible. Learn to protect and preserve your riding areas.
Florida law states that all-terrain vehicles (ATV) may only be operated on unpaved roadways where the posted speed limit is less than 35 MPH and only during daylight hours. However, a county may choose to be exempt from this. Or alternatively, a county may, designate certain unpaved roadways where an ATV may be operated during the daytime as long as each such designated roadway has a posted speed limit of less than 35 miles per hour and is appropriately marked to indicate permissible ATV use.
Off-Highway and All-Terrain Vehicles are titled, but not registered, and are not required to be insured with PIP and PDL coverage. To title an ATV, submit a completed form HSMV 82040 to a Motor Vehicle Service Center. (Sections 261.20, 316.2074 and 316.2123, Florida Statutes)
For more information on DACS approved safety courses, visit Florida Department of Agriculture and Consumer Services – Off-Highway Vehicle Safety and Recreation.