Open Government
Office of Inspector General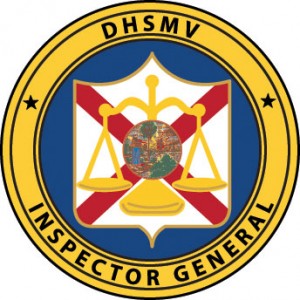 Inspector General
2900 Apalachee Parkway
Tallahassee, FL 32399
Tel: 850-617-3104
Fax: 850-617-5124
E-Mail Us
---
OVERVIEW
The Office of Inspector General (OIG) was created as part of the Inspector General Act of 1994 which created an Office of Inspector General in each state agency  "as a central point for coordination of and responsibility for activities that promote accountability, integrity, and efficiency in government."
Section 20.055, Florida Statutes, defines the duties and responsibilities of agency inspectors general as follows:
Providing direction for and coordinating audits, investigations, and management reviews relating to the programs and operations of the agency.
Keeping the agency head informed concerning fraud, abuses, and deficiencies relating to programs and operations administered or financed by the state agency, recommended corrective action concerning fraud, abuses and deficiencies, and report on the progress made in implementing corrective action.
Reviewing the actions taken by the state agency to improve program performance and meet program standards and making recommendations for improvement, if necessary.
Advising in the development of performance measures, standards, and procedures for evaluating agency programs; reviewing actions taken by the agency to improve performance to meet program standards.
Ensuring an appropriate balance is maintained between audit, investigative, and other accountability activities.
The Department of Highway Safety and Motor Vehicles OIG is building public confidence through integrity, accountability, and efficiency within the Department through audits and investigations, both criminal and administrative, that detect fraud, waste and abuse, and administrative violations.
Our goal is to prevent and decrease the reoccurrence of such violations through member awareness and cooperation while providing the Department with a timely, accurate, objective, and useful work product that promotes confidence and provides transparency for the citizens of the State of Florida.
The office is comprised of both an investigations and internal audit group, who support the office mission of building public confidence through integrity, accountability, and efficiency.