Specialized Areas
Honor Guard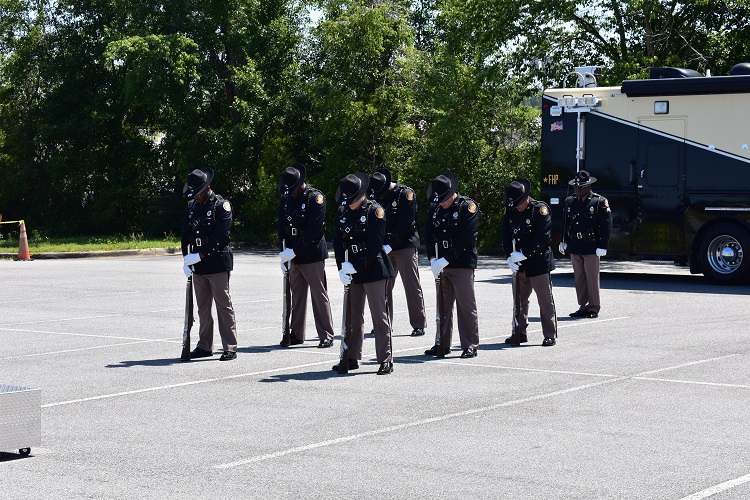 The Florida Highway Patrol's (FHP) Statewide Honor Guard is comprised of up to 51 sworn FHP members from across the state of Florida. These members are highly-trained and extremely dedicated to representing FHP in the best way possible.
The Honor Guard mission is to:
To represent the Florida Highway Patrol with a well-trained ceremonial unit to render honor, respect, preserve traditions, promote esprit-de-corps, instill pride and perform ceremonial duties for Troopers killed in the line of duty
Attend funeral ceremonial duties for in state and out of state officers killed in the line of duty
Act as a clearinghouse for the Department and Division regarding ceremonial protocol matters
Perform other functions as deemed appropriate by the Colonel.