Silver Star Award
Trooper Nicholas Dolan & Trooper Anthony Dobosiewicz – Silver Star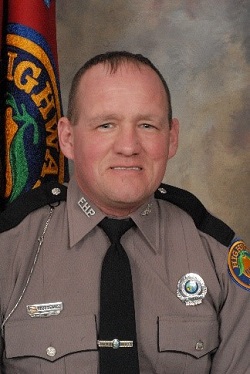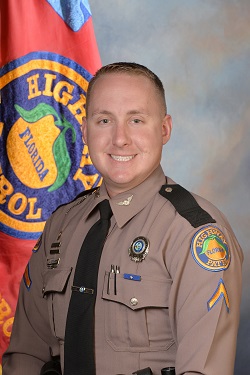 On April 28, 2019, Trooper Curtis Vaughn, Trooper Nicholas Dolan and Trooper Anthony Dobosiewicz responded to a request from the Citrus County Sheriff's Office to assist in an active pursuit of a subject who attempted to run over multiple Deputies. Trooper Vaughn assumed the primary position and deployed the StarChase pursuit device, but it failed to track due to poor service in the area. The suspect appeared to be familiar with pursuit tactics used by FHP and it was later determined that he had been in several pursuits involving the use of the PIT maneuver and several attempts to PIT were unsuccessful due to the weight of the suspect's vehicle, a Ford F250.
The subject was observed pointing a weapon and firing three rounds at Trooper Vaughn's vehicle.  One of these rounds struck Trooper Dolan's windshield. Trooper Dobosiewicz instructed Trooper Dolan to disengage and took over the secondary position.  Trooper Dolan made the decision to stay engaged and was the third patrol vehicle in the pursuit.  Trooper Vaughn, with full knowledge the subject had fired at him, closed the distance between the two vehicles to perform another PIT maneuver. The subject continued his attempts to block any effective measures to end the pursuit. Trooper Vaughn was able to hook the rear hitch of the much heavier vehicle which caused the vehicle to rotate. The vehicle overturned and the subject was immediately taken into custody. All three members disregarded their own personal safety to end an active threat to the safety of others.
Trooper Vaughn is being awarded the Medal of Valor for his heroic actions and both Trooper Dolan and Trooper Dobosiewicz are being awarded the Silver Star.