Silver Star Award
Trooper David H. Smith, Trooper Brian G. Clary & Trooper Christopher M. Folsom – Silver Star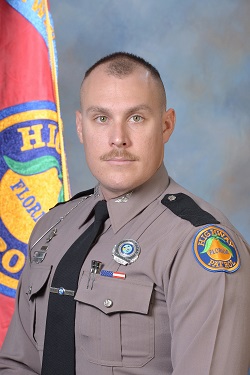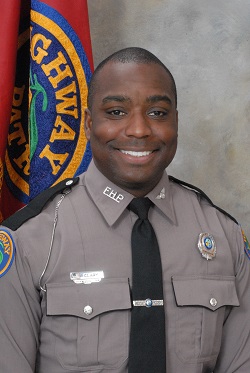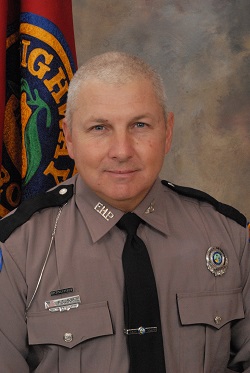 On October 29, 2020, Trooper David Smith, Trooper Brian Clary, and Trooper Christopher Folsom responded to a significant crash that occurred on Interstate 10 in Madison County. The crash involved three passenger vehicles and two commercial vehicles. As a result of the crash a pickup truck became entangled with a fully engulfed truck tractor in the wood line. The driver of the pickup truck suffered significant injuries and was entrapped in the vehicle.
The truck tractor was fully engulfed in flames when the Troopers arrived on scene. Troopers Smith, Clary, and Folsom jumped into action when they heard a cry for help. Working together they cleared a path through thorny vines, suffering lacerations to reach the driver of the pickup truck. They exhausted multiple fire extinguishers as the fire spread from the truck tractor to the pickup truck. Finally, through sheer determination they were able to extract the driver through the window.  The troopers then assisted the driver away from the burning vehicles. Shortly after exiting the immediate area a fuel tank exploded.
In a thank you letter from the driver, he stated "I knew that I had to get out or I would burn to death. In my attempts to get out I realized my left boot was trapped, wedged in metal. I tried with everything I had to get my foot out, but it was impossible, and I really thought that my fate was sealed. The front of the truck tractor that was pushed into my backseat was in flames and I could feel the tremendous heat. I called out for help and then I heard the voice of a Hero telling me, to hold on we will get you out".
All three troopers suffered significant blood exposure. At least two of them were cut by glass and another was burned by the fire. They all inhaled unhealthy quantities of smoke and were all exposed to burning vehicle chemicals and components. It is without a doubt that this driver would have succumbed to an excruciating death without the selfless actions of these troopers.