FLHSMV, FHP Honor Military Veterans During Annual Salute to Nations Men and Women in Uniform
TALLAHASSEE, Fla.– Today, the Florida Department of Highway Safety and Motor Vehicles (FLHSMV) and its division of Florida Highway Patrol (FHP) honored the nation's Veterans during our annual FLHSMV Veteran's Day Event.
Over 1.5 million Floridians have served our country and, as residents, make Florida the nation's most military-friendly state. In May this year, Governor Ron DeSantis signed legislation to support Florida's military members and their families, further expanding and strengthening benefits, educational opportunities, and long-term care.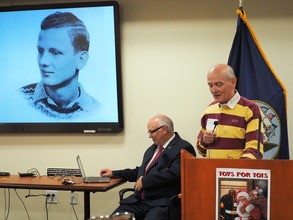 During the Veteran's Day Event, attendees heard from guest speaker Dr. Norman Earl Thagard (Capt. USMC, Ret.), an American scientist, former U.S. Marine Corps officer, Naval Aviator, and NASA astronaut. Dr. Thagard inspired attendees by telling the story of his extensive career and sharing commentary on article clippings, photographs, and copies of important documents collected along the way.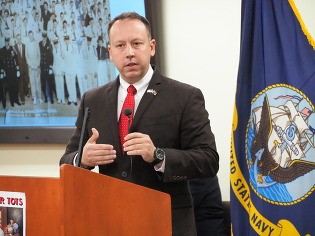 "Our nation is built on the sacrifice of Veterans who served with commitment and determination, enabling Americans to experience the joy and dignity of freedom," said Executive Director Dave Kerner. "As we celebrate Veterans Day and the service of our veterans, may we also take celebrate what their service has provided us as a result."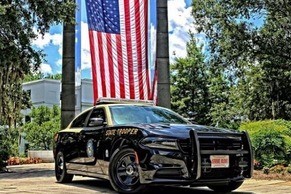 "Today's FLHSMV Veterans Day Event allowed FHP to publicly honor our military members who have and continue to selflessly serve our nation and Florida," said FHP Colonel Gary Howze II. "We recognize their service is the foundation for the freedoms we enjoy."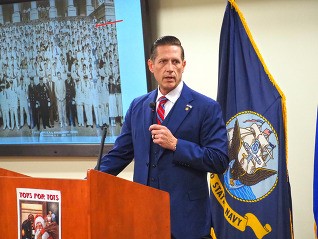 Attendees included Florida State Representative Taylor Yarkosky, member of the 25th district of the Florida House of Representatives. During an opportunity to speak to his fellow attendees, Representative Yarkosky shared how meaningful supporting those in the military and law enforcement is to him as a representative. He expressed his feeling that public safety is the most vital and fundamental aspect of lawmaking, and how crucial it is to understand the magnitude in which those in the military and law enforcement serve.
This Veterans Day, we encourage everyone to support our military community as we honor their commitment, sacrifice, and service to our country.
To learn more about Veteran Resources available to those employed by FLHSMV, follow this link: Veteran Resources – Florida Department of Highway Safety and Motor Vehicles (flhsmv.gov).
###
The Florida Department of Highway Safety and Motor Vehicles (FLHSMV) provides highway safety and security through excellence in service, education, and enforcement. Learn more on our website.
The Florida Highway Patrol strives to achieve core values of courtesy, service, and protection. It is FHP's job to help ensure the safety and welfare of millions of Florida's residents and visitors every day.
To learn more about FHP or how to become one of Florida's Finest, visit BeATrooper.com.