ICYMI: FDLE Announces the Arrest of Orlando neo-Nazi Demonstrator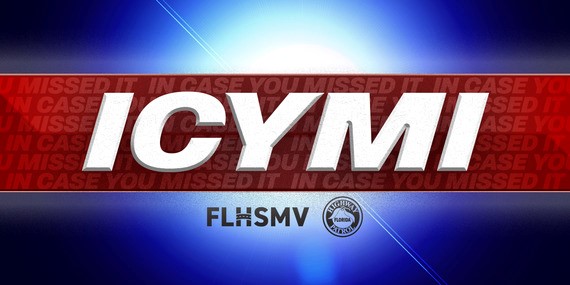 ~Joint operation with Florida Highway Patrol successfully captures member of antisemitic group~
TALLAHASSEE, Fla.– Florida Department of Law Enforcement (FDLE) agents, with the assistance of the Florida Highway Patrol (FHP), arrested Jason Brown, 48, Cape Canaveral, for hanging swastikas and other antisemitic banners along the Daryl Carter Parkway Bridge in Orlando. There are currently three outstanding arrest warrants for additional demonstrators who live out of state and whose actions were in violation of newly enacted state law. Earlier this year, Governor Ron DeSantis signed House Bill 269, which includes provisions that prohibit individuals from displaying or projecting images onto a building, structure, or property without permission.
"We want to thank Governor DeSantis for his support of law enforcement and for the signing of HB 269, giving us the tools to arrest this hate-filled radical," said FDLE Commissioner Mark Glass. "This activity will not be tolerated in the greatest state in the country, Florida."

"Florida is a law-and-order state. Today's arrest demonstrates Florida's commitment to protecting residents from attention-seeking extremists," said Florida Department of Highway Safety and Motor Vehicles Executive Director Dave Kerner. "On behalf of Colonel Gary L. Howze, II, and the nearly 2,000 FHP State Troopers who enforce our state law 24 hours a day, 7 days a week, thank you Governor DeSantis, for working to rid this state of intimidation, vitriol and hate directed towards people of faith, and for empowering law enforcement to do the same."
On June 10, the suspects placed banners along a fence without receiving written permission, which is a violation of state law. The banners included swastika flags and racist messages that hung directly over I-4. The arrested suspect claims to be a member of "Order of the Black Sun" an antisemitic, extremist group.
The suspect will be charged with Criminal Mischief.
For Further Information Contact:
FDLE Office of Public Information
(850) 410-7001
###
The Florida Department of Highway Safety and Motor Vehicles (FLHSMV) provides highway safety and security through excellence in service, education, and enforcement. Learn more on our website.
The Florida Highway Patrol strives to achieve core values of courtesy, service, and protection. It is FHP's job to help ensure the safety and welfare of millions of Florida's residents and visitors every day.
To learn more about FHP or how to become one of Florida's Finest, visit BeATrooper.com.