Another one bites the dust: FHP chomps the competition and wins first place in the 2023 AAST Best Looking Cruiser Competition!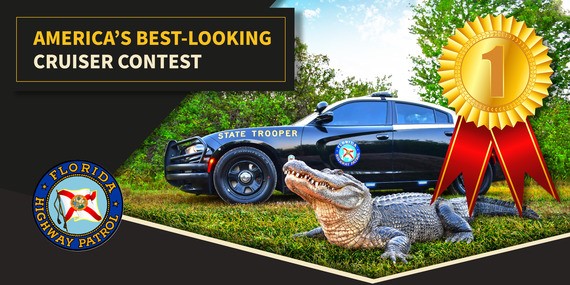 ~The competition this year was spicy, but Florida was on fire thanks to one hot Tamale~
TALLAHASSEE, Fla.-Today, the American Association of State Troopers (AAST) announced the winner of its 2023 America's Best Looking Cruiser Competition is the Florida Highway Patrol (FHP).
Final results were tallied at noon and showed Florida Highway Patrol in the top spot with a lead of almost 39,000 votes. In second place was California Highway Patrol, followed by Nevada Highway Patrol, Indiana State Police in fourth, and Kentucky State Police in fifth.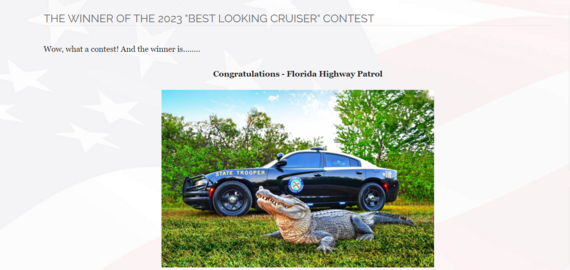 Florida Department of Highway Safety and Motor Vehicles (FLHSMV) and FHP used a variety of strategies to engage the community in this year's competition which ultimately led to an increase in votes and a surge of teamwork felt throughout the state as different law enforcement, state agencies, media organizations, businesses, and public figures came together to raise awareness of the competition and share in the state effort to win first place.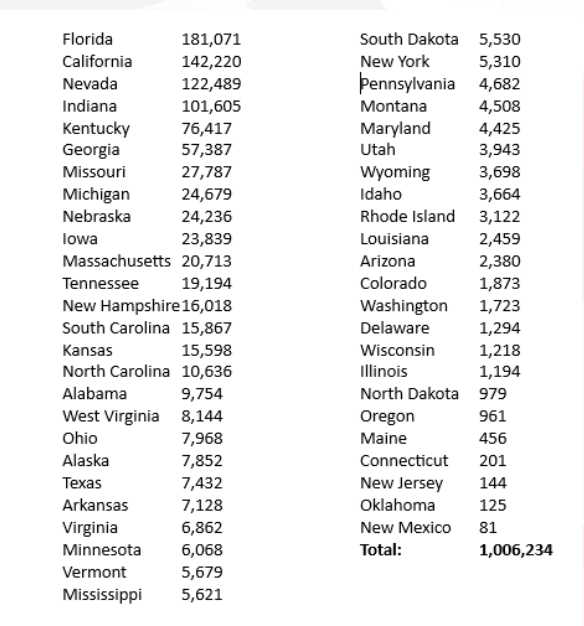 The competition, which began on July 17, 2023, was fierce and, for those following, consisted of many ups and downs, with no clear winner holding the top spot for a significant length of time. Without a clear forerunner, states resorted to playful yet competitive banter and went head-to-head like never before, in fact there were over 1 million votes cast in this competition.
"I am incredibly proud that the Florida Highway Patrol won first place in this year's competition," said FLHSMV Executive Director Dave Kerner. "I know that the effort displayed by those pushing us toward this victory came from a deep love and respect for the patrol and its history as Florida's finest."
"FHP was proud to have participated in this year's American Association of State Troopers Best Looking Cruiser Contest," said Colonel Gary Howze, Director of the Florida Highway Patrol.  "It's gratifying to see the inclusion and enthusiasm for supporting Florida by citizens, other partners, and our FHP members."
"FHP certainly deserves to be the winner of the Best-Looking Cruiser contest! They went all out with their media platforms, law enforcement partners and engaged the citizens of Florida to all get involved," said John Bagnardi, Executive Director American Association of State Troopers. "We are very proud to have the Black and Tan on our cover!"
The FHP picture submission was taken by retired FHP Lieutenant Jeff Frost and featured a 2019 Dodge Charger at Gatorland in Orlando and featured a 15-year-old, 8.5 ft long, 180-lb female American alligator named Tamale.
We thank everyone who took the time to vote in this year's competition and appreciate all the shares and encouragement from individuals statewide. To the other participating states, thank you for stepping up your game and increasing awareness and pride in law enforcement endeavors; we all stand together in our public safety mission.
The 2024 AAST calendar will feature FHP on its cover and will be available on their website, stay tuned for more details. The only remaining question is where to take next year's photo.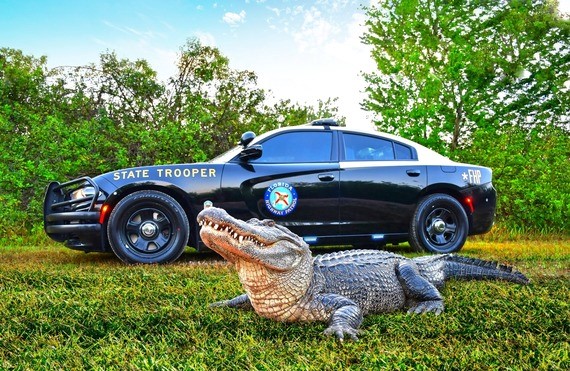 ###
The Florida Department of Highway Safety and Motor Vehicles (FLHSMV) provides highway safety and security through excellence in service, education, and enforcement. Learn more on our website.
The Florida Highway Patrol strives to achieve core values of courtesy, service, and protection. It is FHP's job to help ensure the safety and welfare of millions of Florida's residents and visitors every day.
To learn more about FHP or how to become one of Florida's Finest, visit BeATrooper.com.