Vote FHP in the '2023 America's Best Looking Cruiser Contest' and help us take a bite out of the competition!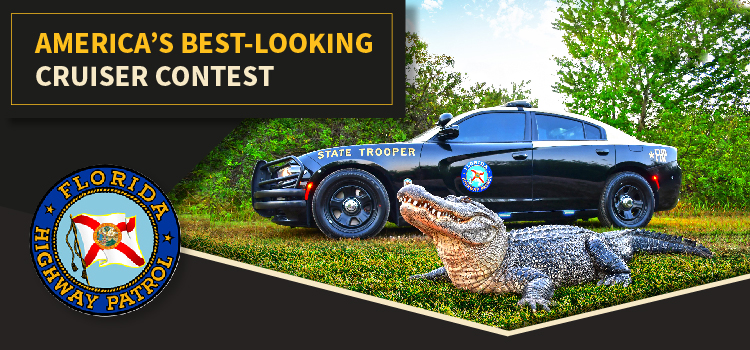 ~FHP enters national contest representing Florida law enforcement~
TALLAHASSEE, Fla.– Today, The Florida Highway Patrol (FHP) entered the Annual American Association of State Troopers (AAST) "Best Looking Cruiser" contest. Competitors from across the nation will submit pictures representative of their state and vie for the opportunity to win the vote and be named best-looking cruiser. The winning cruiser will serve as the cover vehicle for the 2024 AAST wall calendar, whose proceeds benefit the AAST Foundation, which provides educational scholarships to dependents of member troopers.
This year's submission, photographed by retired FHP Lieutenant Jeff Frost at Gatorland in Orlando, features a 2019 Dodge Charger in FHP's traditional colors of black and tan. Since 1939 FHP has been synonymous with black and tan, in uniform and vehicle. Florida Troopers are proud of their service to the state and are committed to ensuring that the roadways and communities are safe for travel by residents and visitors.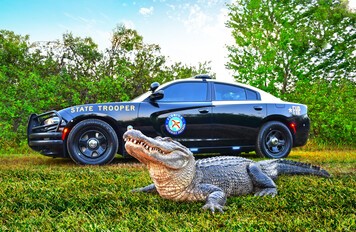 "Entering 'America's Best Looking Cruiser Contest' is an opportunity for FHP and the community we protect to stand proudly behind our public safety mission and Florida's reputation as a law-and-order state," said Florida Department of Highway Safety and Motor Vehicles (FLHSMV) Executive Director Dave Kerner. "The FHP Black and Tan, as it's known, is widely recognized as a symbol of our core values: Courtesy, Service Protection. When people see a Florida State Trooper, they know that they are there for protection and can expect professional and competent service. A vote for FHP is a vote for Florida."
"The iconic Florida Highway Patrol Black & Tan is recognized nationwide," said Florida Highway Patrol Colonel Gary Howze II. "Show your support for your Troopers by voting for Florida in the 2023 'American's Best Looking Cruiser Contest' hosted by the American Association of State Troopers."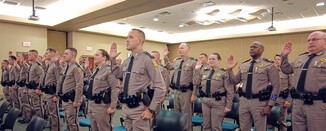 FHP troopers have sworn an oath to protect and defend the state and its residents while abiding by a code of ethics that has earned them the nickname "Florida's Finest." Troopers, known for their response to crashes and traffic enforcement efforts, also commonly assist in times of crisis, such as weather-related welfare checks and clean-up, emergency response, and interdiction efforts to deter and prevent dangerous narcotics, weapons, and undocumented illegal immigrants from entering our state.
This year, to include our junior troopers, FHP is hosting coloring contests within each troop. To participate:
Print out the coloring page available on our Vote FHP webpage or pick one up at your local Troop office.
To find the Troop closest to you, use the link to the Public Affairs Officer (PAO) contact page.
Scan and e-mail your coloring page to your local PAO or drop it off at your local Troop.
Ensure your page has contact information so you can be reached if your coloring page is selected as the winning one in your area.
Monitor your local Troop's social media for a chance to have your coloring page featured and to see if you are the winner.
Share your coloring page on social media with the hashtag #VoteFHP for a chance to be featured on our statewide social media accounts.
The competition begins today, Monday, July 17, 2023, and ends on Monday, July 31, at noon. To read more about the competition and to place your vote, visit https://www.flhsmv.gov/vote-fhp/ . To directly vote for 2023 Best Looking Cruiser visit, https://www.surveymonkey.com/r/bestlookingcruiser2023 and remember to VOTE FHP!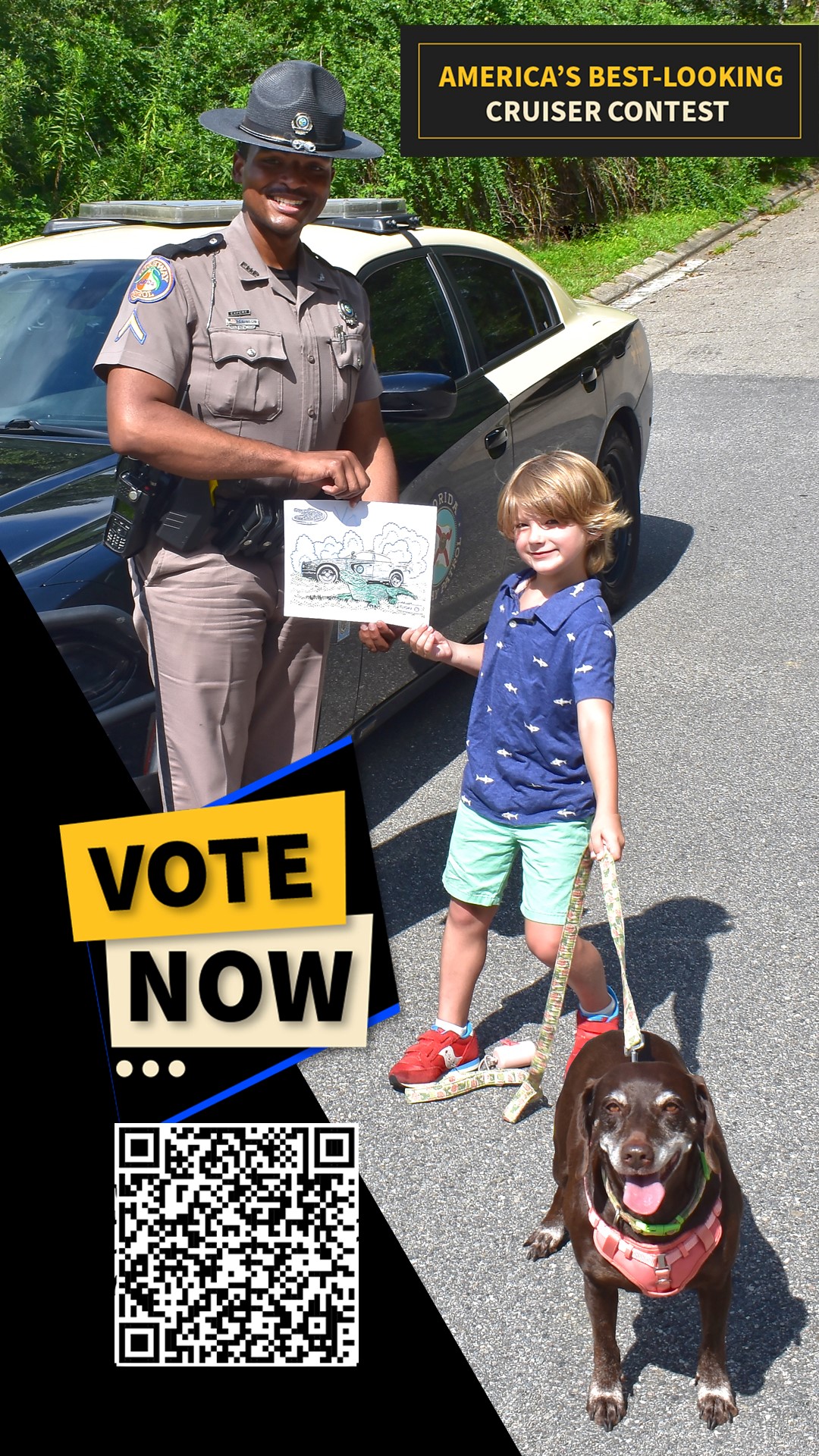 ###
The Florida Department of Highway Safety and Motor Vehicles (FLHSMV) provides highway safety and security through excellence in service, education, and enforcement. Learn more on our website.
The Florida Highway Patrol strives to achieve core values of courtesy, service, and protection. It is FHP's job to help ensure the safety and welfare of millions of Florida's residents and visitors every day.
To learn more about FHP or how to become one of Florida's Finest, visit BeATrooper.com.