Florida Teaming Up with East Coast States to Promote Traffic Safety On I-95
~ Mission is to save lives on one of the nation's busiest interstate corridors ~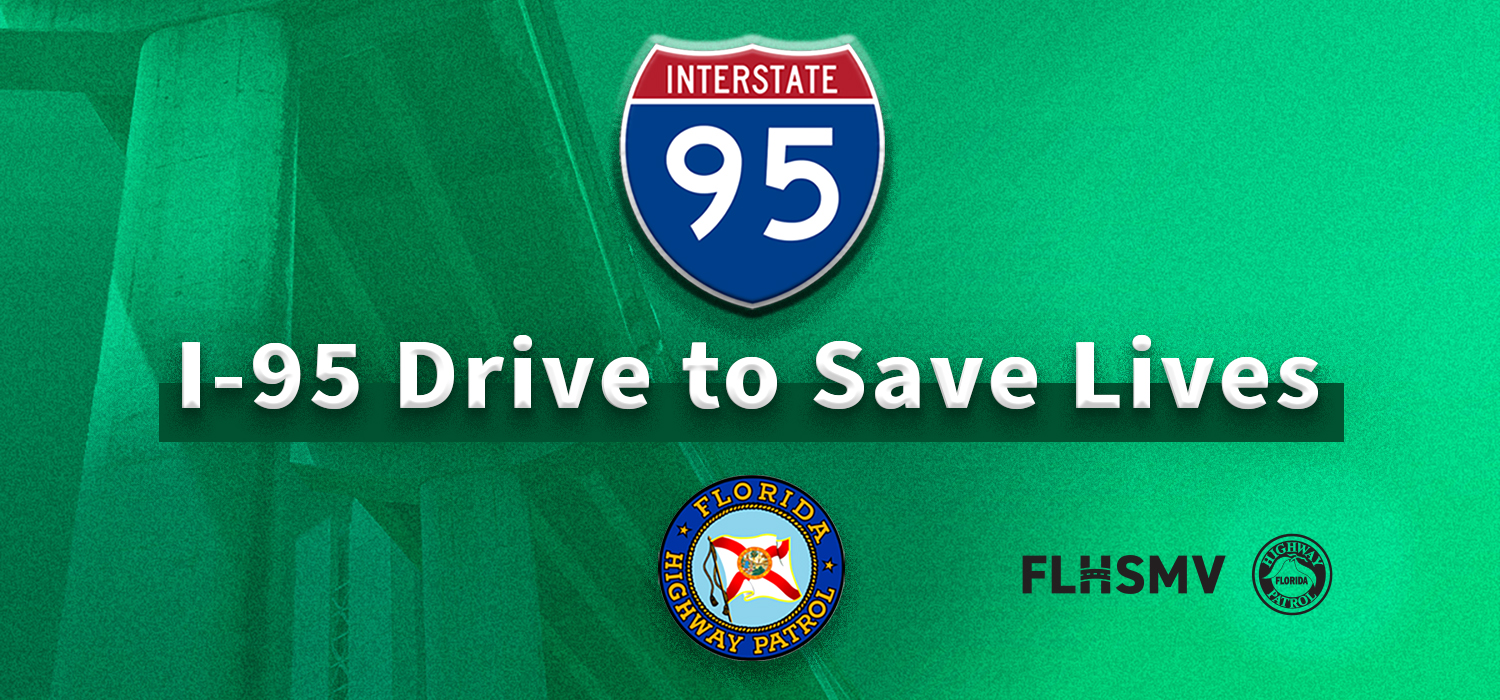 TALLAHASSEE, Fla. – The Florida Highway Patrol (FHP) is collaborating with the state police, highway patrols, and local law enforcement jurisdictions of every state on the Eastern Seaboard to keep one of the nation's major interstate corridors safe and fatality-free. The I-95 Drive to Save Lives safety and enforcement initiative takes place April 1-3, with law enforcement agencies in each state conducting enforcement details on I-95.
"The Florida Highway Patrol, along with the many law enforcement partners along the I-95 corridor, is committed to traffic safety," said Florida Department of Highway Safety and Motor Vehicles (FLHSMV) Executive Director Dave Kerner. "The I-95 Drive to Save Lives initiative will help reduce traffic crashes and save lives along one of our busiest interstate roadways."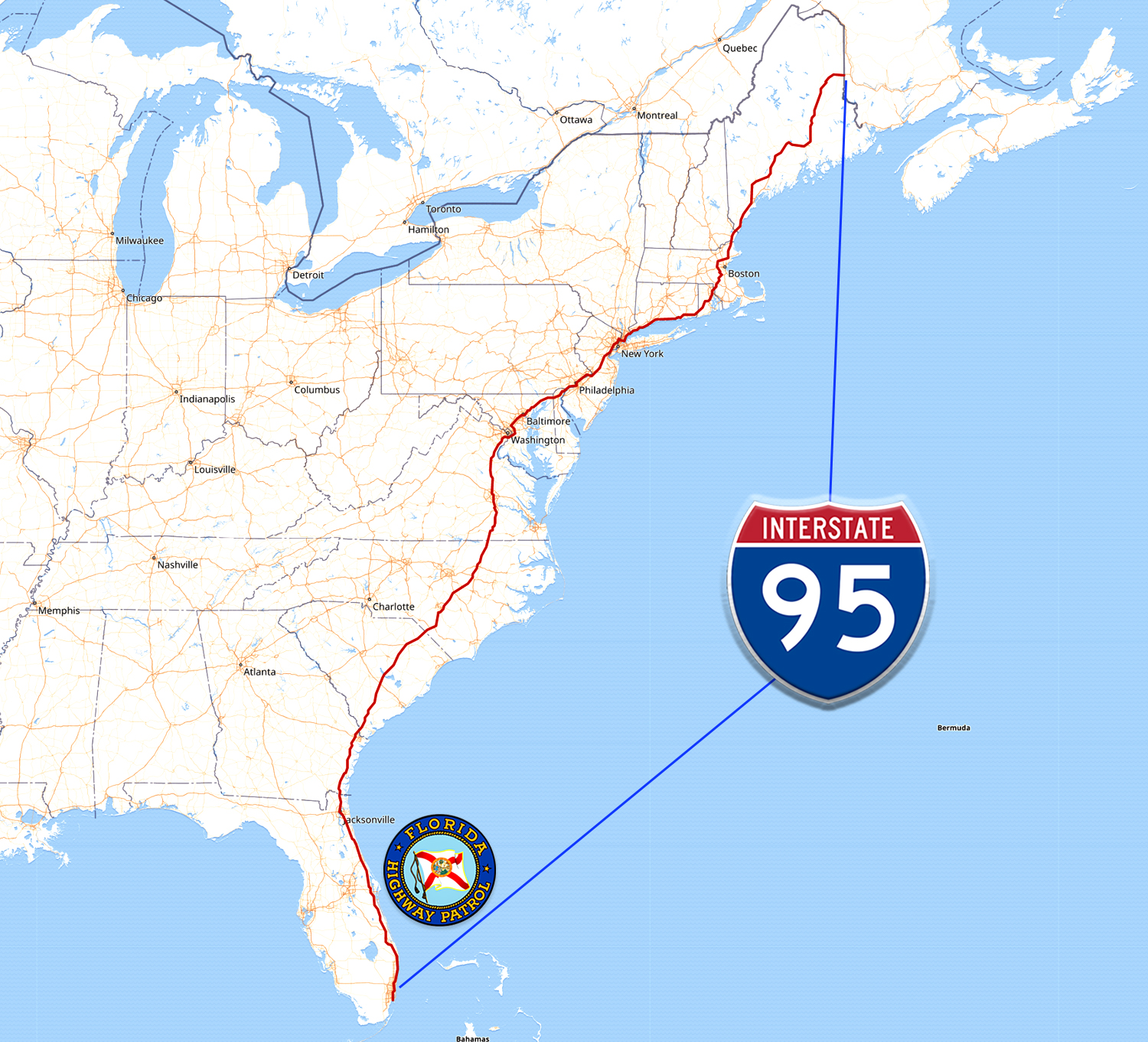 This initiative's operational goal is to provide a prominent law enforcement presence across the approximately 1,920 miles of the Interstate 95 corridor to reduce traffic deaths and injuries across the U.S.
In support of the International Association of Chiefs of Police (IACP) I-95 Drive to Save Lives initiative, FHP will emphasize changing high-risk behaviors of motorists, such as racing, distracted driving, impaired driving, speeding, commercial vehicle safety, and buckling up.
In conjunction with Distracted Driving Awareness Month, FHP reminds everyone to Focus on Driving and to Arrive Alive. More than 50,000 crashes occurred by distracted drivers in Florida in 2022, resulting in 268 fatalities and 2,574 serious bodily injuries. Driving distracted can hurt not only you and your passengers but can significantly influence the behavior of others, especially young, impressionable drivers.
Motorists can dial *FHP (*347) from a cell phone to contact FHP to report an aggressive or impaired driver or to request roadside assistance.
###
The Florida Department of Highway Safety and Motor Vehicles (FLHSMV) provides highway safety and security through excellence in service, education, and enforcement. Learn more on our website.
The Florida Highway Patrol strives to achieve core values of courtesy, service, and protection. It is FHP's job to help ensure the safety and welfare of millions of Florida's residents and visitors every day.
To learn more about FHP or how to become one of Florida's Finest, visit BeATrooper.com.