The Florida Highway Patrol Announces New Chief of Public Affairs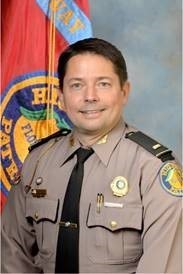 TALLAHASSEE, Fla. – Florida Highway Patrol (FHP) Director, Colonel Gene Spaulding, has appointed Lieutenant Pete Bergstresser as the new Chief of Public Affairs, effective February 28, 2020. Captain Bergstresser has more than 23 years with the Florida Highway Patrol, most recently serving as the Troop D, Sub-District Lieutenant for Osceola and Orange Counties.
Captain Bergstresser began his career with the Florida Highway Patrol in 1996 and was a member of the 90th Recruit Class. He has served the residents and visitors of Florida in Troops F, D and K and has worked in the Traffic Homicide Investigation section investigating fatal traffic crashes and highway related homicides.
Colonel Spaulding said,"With Captain Bergstresser's years of experience, professionalism and service to our great state, I am confident he will excel in this new role and continue to serve as an asset to our agency and its mission."
Captain Bergstresser graduated from the Command Officer's Development Course (CODC) in Clermont, Florida, a continuing education course for law enforcement managers. He attended Valencia Community College where he obtained his Associate of Arts degree and Florida Southern College where he obtained his Bachelor of Science in Business Management.
The Florida Department of Highway Safety and Motor Vehicles (FLHSMV) provides highway safety and security through excellence in service, education and enforcement. FL is leading the way to A Safer Florida through the efficient and professional execution of its core mission: the issuance of driver licenses, vehicle tags and titles and operation of the Florida Highway Patrol. To learn more about FLHSMV and the services offered, visit https://www.flhsmv.gov, follow us on Twitter @FLHSMV, find us on Facebook or follow us on Instagram.