State Leaders Urge Floridians to Register their ECI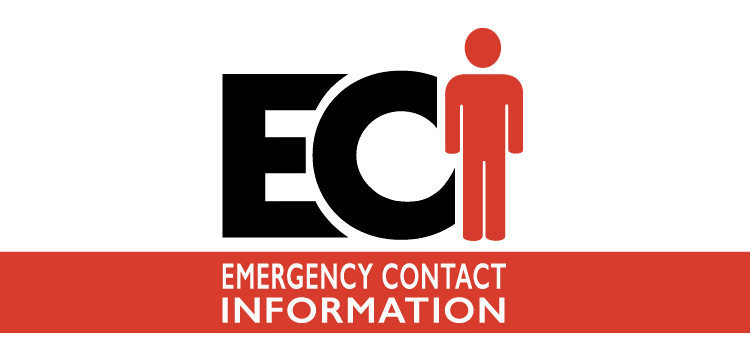 TALLAHASSEE, Fla. – The Florida Department of Highway Safety and Motor Vehicles (FLHSMV), along with Governor Ron DeSantis, To Inform Families First (TIFF), the Florida Division of Emergency Management, and Senator Bill Galvano are urging Florida residents to take the time to register or update their Emergency Contact Information (ECI) to ensure their loved ones are promptly notified in the event of an emergency.
"The ECI system is a strong example of collaboration between state government and law enforcement to positively impact Floridians through an innovative and practical approach," said Governor Ron DeSantis. "I implore all Floridians to utilize this valuable tool should the unexpected happen."
The ECI program is a secure, state-supported system that allows Florida residents with a valid driver license or ID card to indicate up to two emergency contacts to be notified in the event of an emergency by law enforcement. Registering your ECI is a free, easy, and secure way to ensure that loved ones are notified in a timely manner following an emergency.
"Families in Florida can rest at ease knowing that through the ECI program, law enforcement officers can quickly access emergency contact information during a critical situation," said FLHSMV Executive Director Terry L. Rhodes. "I encourage all Floridians to utilize this program – it could make a huge difference for the people you love most."
The ECI program was first established in Florida in 2006 after Christine Olson tragically lost her daughter Tiffiany in a traffic crash. It was several hours after Tiffiany's death before authorities were able to contact Christine. Compelled to save others from the same misfortune, Christine worked with Senator Bill Galvano to create a voluntary program allowing people to submit their emergency contact information as part of their secure driver license or ID card record.
"Registering your Emergency Contact Information is a simple but effective method to ensure families are connected and able to be by their loved one's side in the event of an emergency," said Christine Olson, founder of To Inform Families First. "Taking a few minutes to register can save you hours of worry and years of regret."
On October 2, 2006, Christine Olson became the first person to register her ECI in Florida, creating the first ever ECI program in the nation. Due to its success in Florida, the ECI program has been replicated in eight other states across the country.
Senator Bill Galvano said, "Through Christine's initiative honoring her daughter's legacy, law enforcement is equipped with a means to obtain vital information, and families in Florida are afforded the opportunity to be quickly notified should an emergency arise."
With Hurricane Season still underway, family and friends may not be together when disaster strikes. By registering your ECI, you and your loved ones can be prepared for the unexpected and provide first responders quick access to critical information that can be used during a natural disaster.
"It's important for all Floridians to be prepared for any disaster, and this includes having a plan and staying connected with loved ones," said Florida Division of Emergency Management Director Jared Moskowitz. "As we enter the last month of Hurricane Season, I encourage families to take the time to make sure their Emergency Contact Information is up to date and accurate."
Children as young as five years old are able to obtain a Florida ID card, making them eligible to become registered in the ECI system by their parent or guardian. Teens are also encouraged to register in the ECI system when applying for their driver license or ID card.
The Florida Department of Highway Safety and Motor Vehicles (FLHSMV) provides highway safety and security through excellence in service, education, and enforcement. FL is leading the way to A Safer Florida through the efficient and professional execution of its core mission: the issuance of driver licenses, vehicle tags and titles, and operation of the Florida Highway Patrol. To learn more about FLHSMV and the services offered, visit www.flhsmv.gov, follow us on Twitter @FLHSMV, find us on Facebook or follow us on Instagram.
To Inform Families First (TIFF) is a non-profit organization dedicated to promoting emergency contact registration. For more information on TIFF, visit www.toinformfamiliesfirst.org/.