Florida se Asocia con los Estados de la Costa este para Promover la Seguridad Vial
~ La misión es salvar vidas en uno de los corredores interestatales más concurridos del país~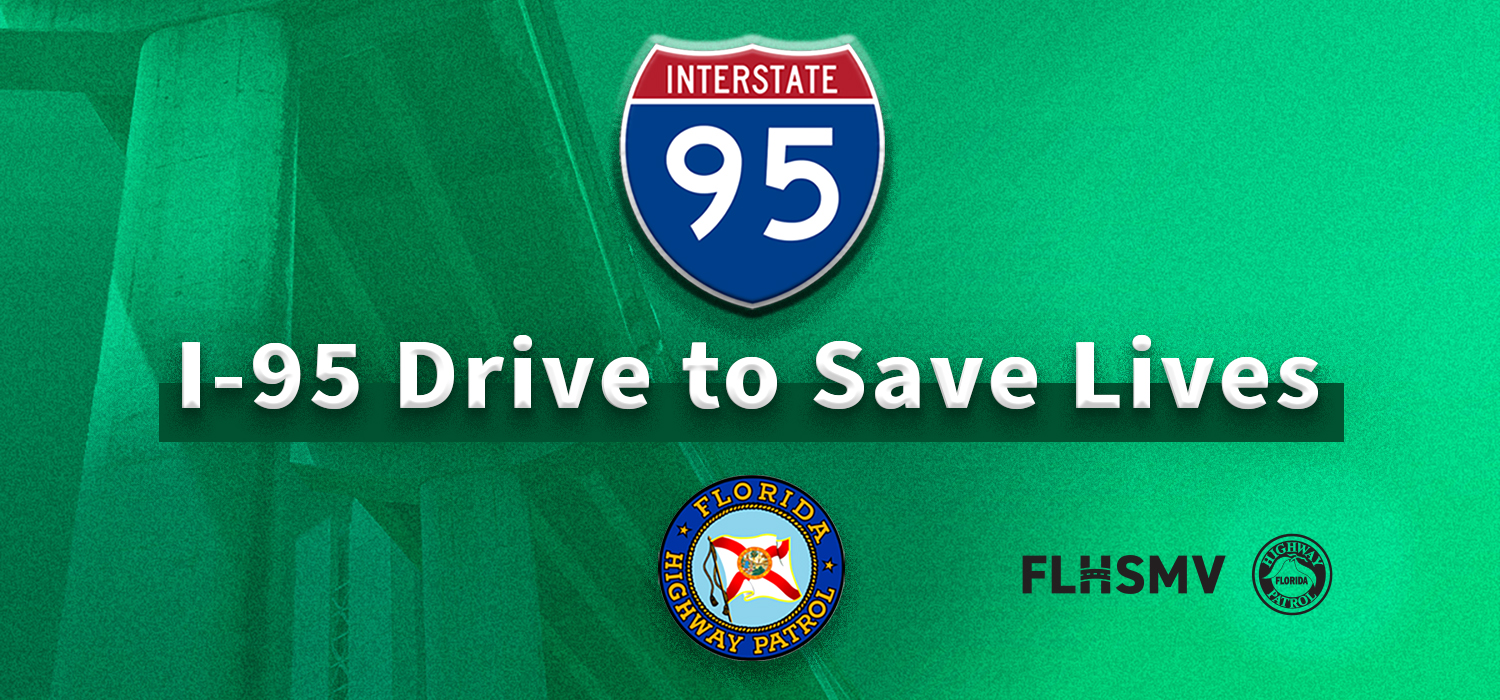 TALLAHASSEE, Fla. – La Patrulla de Carreteras de Florida (FHP) está colaborando con las policías estatales, las patrullas de carreteras y las jurisdicciones policiales locales de todos los estados de la costa este para mantener uno de los principales corredores interestatales del país seguro y libre de fatalidades. La iniciativa de seguridad y aplicación de I-95 Drive to Save Lives se lleva a cabo del 1 al 3 de abril, y las agencias de aplicación de la ley en cada estado monitorean de la I-95.
"La Patrulla de Carreteras de Florida, junto con los numerosos socios encargados de hacer cumplir la ley a lo largo del corredor I-95, está comprometida con la seguridad vial," dijo el director ejecutivo del Departamento de Seguridad Vial y Vehículos Motorizados de Florida, Dave Kerner. "La iniciativa I-95 Drive to Save Lives ayudará a reducir los choques de tráfico y salvar vive a lo largo de una de nuestras carreteras interestatales más transitadas."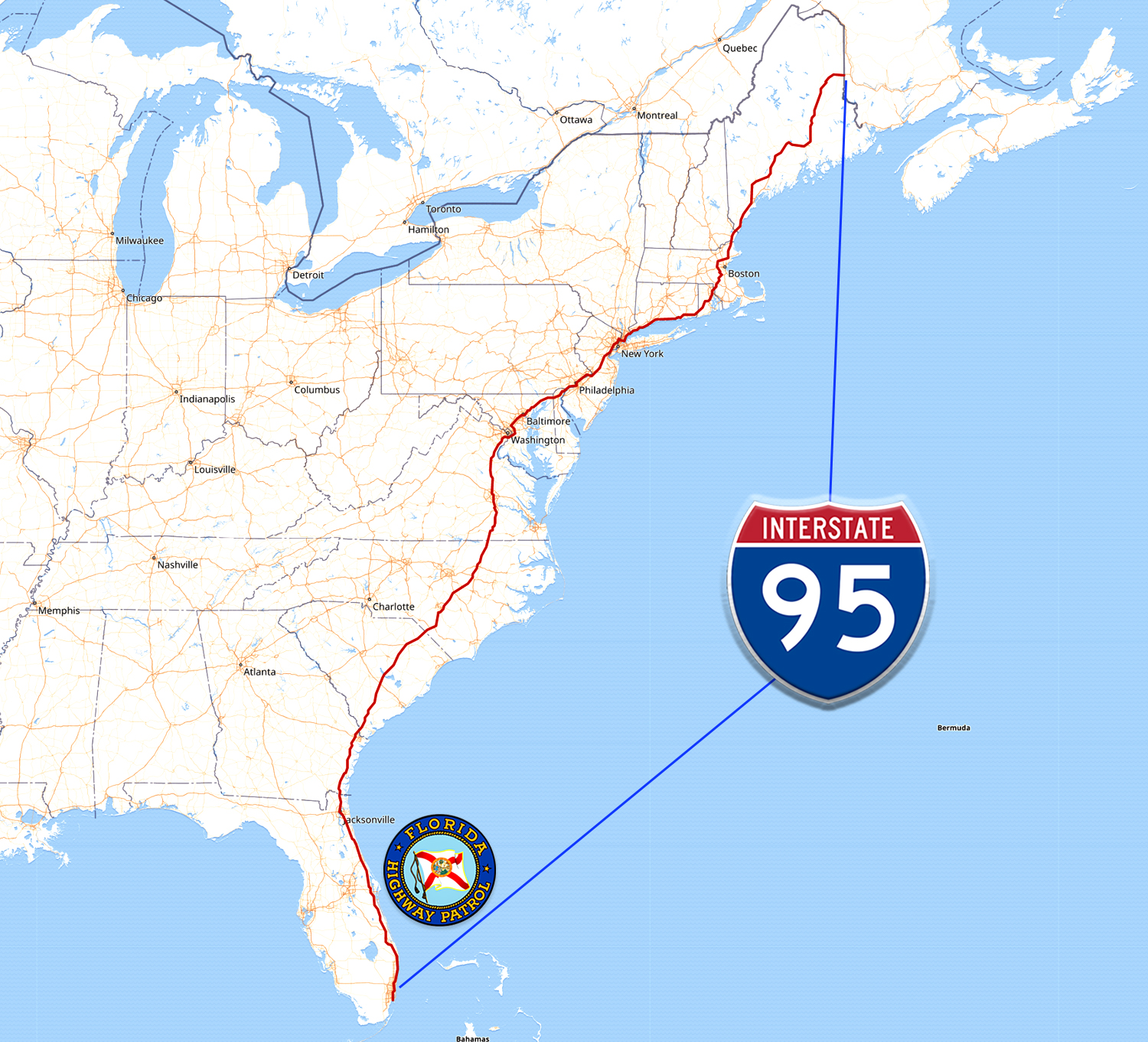 El objetivo operativo de esta iniciativa es proporcionar una presencia policial destacada en las aproximadamente 1,920 millas del corredor de la Interestatal 95 para reducir las muertes y lesiones por choques de tránsito en los EE. UU. En apoyo de la iniciativa Drive to Save Lives de la Asociación Internacional de Jefes de Policía (IACP), FHP hará hincapié en cambiar los comportamientos de alto riesgo de los automovilistas, como las carreras, la conducción distraída, la conducción deficiente, el exceso de velocidad, la seguridad de los vehículos comerciales y el uso del cinturón de seguridad.
Junto con el Mes de Concientización sobre la Conducción Distraída, FHP les recuerda a todos que se concentren en la conducción y que lleguen con vida. Más de 50,000 choques ocurrieron por conductores distraídos en Florida en 2022, lo que resultó en 268 muertes y 2574 lesiones corporales graves. Conducir distraído no solo puede lastimarlo a usted y a sus pasajeros, sino que también puede influir significativamente en el comportamiento de los demás, especialmente de los conductores jóvenes e impresionables.
Los automovilistas pueden marcar *FHP (*347) desde un teléfono celular para comunicarse con FHP para informar sobre un conductor agresivo o incapacitado o para solicitar asistencia en la carretera.
###
El Departamento de Seguridad Vial y Vehículos Motorizados de Florida (FLHSMV) brinda seguridad en las carreteras a través de la excelencia en el servicio, la educación y el cumplimiento. Obtenga más información en nuestro sitio web.
La Patrulla de Carreteras de Florida se esfuerza por lograr valores fundamentales de cortesía, servicio y protección. El trabajo de FHP es ayudar a garantizar la seguridad y el bienestar de millones de residentes y visitantes de Florida todos los días.
Para obtener más información sobre FHP o cómo convertirse en uno de los mejores de Florida, visite BeATrooper.com.