Driving Safety
Work Zone Safety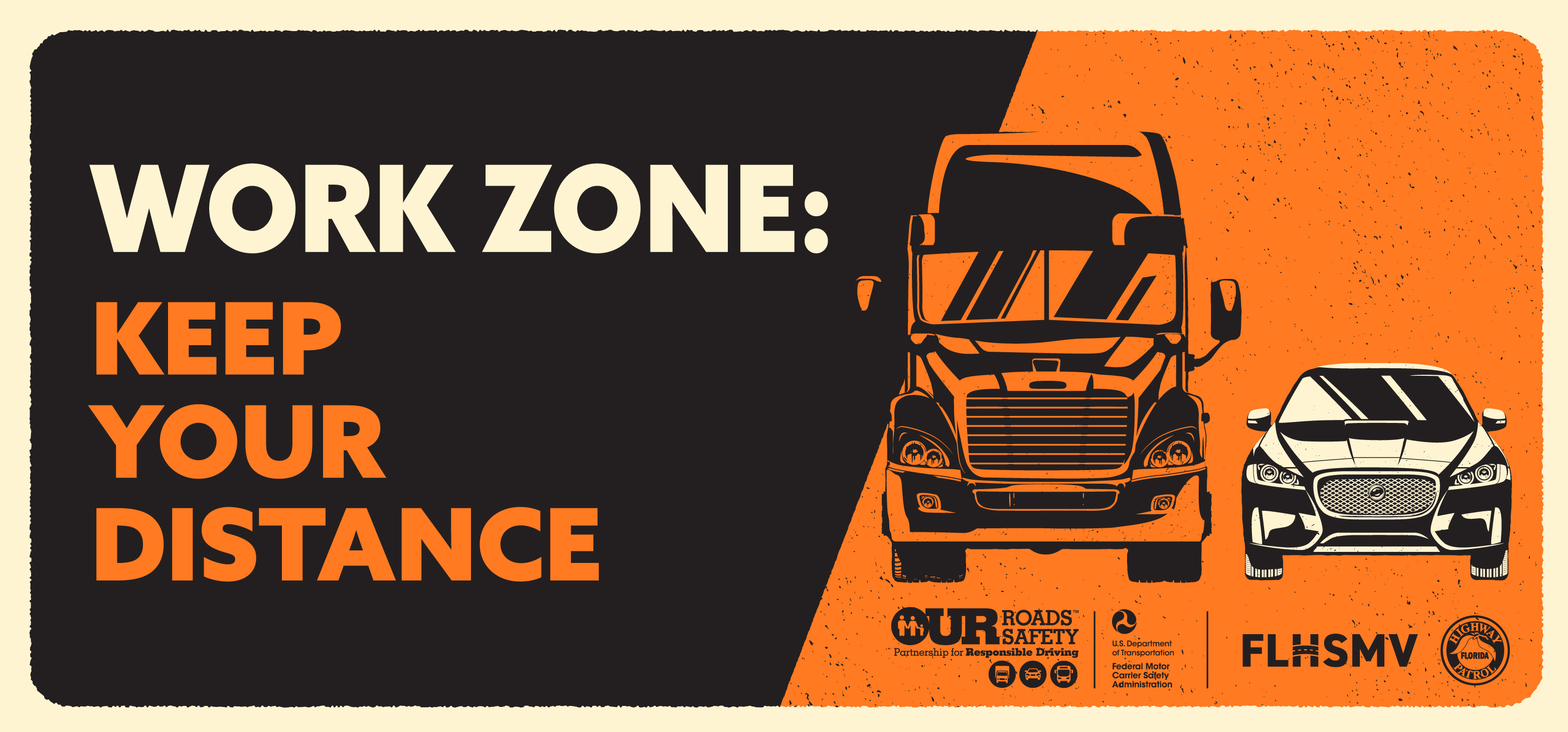 Work zones present many challenges for trucks and buses – narrow lanes, sudden stops, traffic pattern shifts, and uneven road surfaces require all drivers to stay alert. In fact, large trucks are over represented in work zone crashes, making up nearly one-third of fatal work zone crashes.
When entering a work zone, drivers should remain alert, obey speed limits, avoid distractions, and maintain extra space between other vehicles. It is important to give other vehicles room, and never attempt to cut off a bus or commercial motor vehicle, as they are not able to stop as quickly as smaller vehicles.
As you travel through the state, be prepared to stop, reduce your speed, and move into open lanes as soon as possible. It's critical that all road users approach work zones with caution and do their part to keep the road safe for everyone.
The Federal Motor Carrier Safety Administration (FMCSA) provides work zone safety shareable materials and safety tips on the Our Roads, Our Safety website. For additional work zone crash statistics, read the U.S. Department of Transportation Federal Highway Administration 2021 National Work Zone Awareness Week Fact Sheet.