Honor Guard Was There!
FHP Remembers Trooper Donald Jennings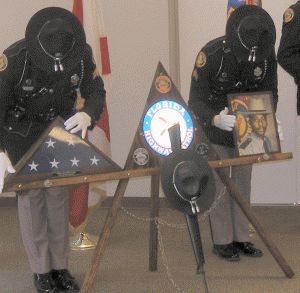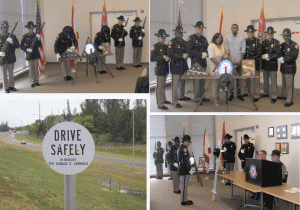 A memorial was held on June 30, 2015, at the FHP Davie District headquarters for Trooper Donald Jennings who was killed in the line of duty on June 30, 1995, while investigating a crash on the Sawgrass Expressway. The memorial was organized by Trooper Chris Gatewood, Corporal Lisa Drake and Chaplain Dwight Clodfelter. Family and friends attended along with the Florida Highway Patrol Honor Guard. Major Baumann presented state flags to Trooper Jennings' wife, Cheryl, and his son Christopher.