Honor Guard Was There!
FHP Participates in MADD Candlelight Vigil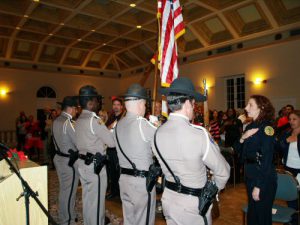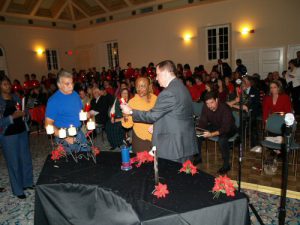 On December 5, 2007 FHP participated in MADD's Miami Chapter Annual Candlelight Vigil. While fostering hope, this tribute serves as a time of poignant reflection to remember and honor those who have been killed or injured in impaired-driving crashes.
FHP Troop E's Honor Guard presented the colors, followed by family and friends of drunken driving victims lighting candles in their honor.