Criminal Interdiction Unit
K-9 Spec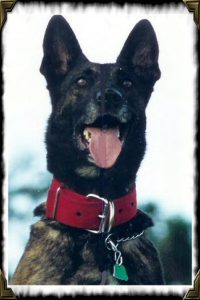 K9 Spec began her career with the Florida Highway Patrol in July, 1999, assigned to Trooper Joseph E. Mosca.
Her most significant seizures include 1.2 million in U.S. currency, 9 kilos of Heroin, and 18 marijuana hydroponic labs. Spec was recognized many times for her dedication to duty by State and Federal Law Enforcement Agencies.
K9 Spec was retired from active service in June, 2005, and later died of health complications.