Criminal Interdiction Unit
K-9 Pedro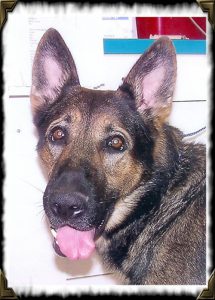 K9 Pedro began his career with the Florida Highway Patrol in June, 2005. He was assigned to Trooper Joseph E. Mosca and stationed in Troop E, Miami.
K9 Pedro's most significant seizure was the detection of four marijuana hydroponic labs in a single day.
In November, 2006, Trooper Mosca was promoted to Sergeant and reassigned. K9 Pedro was retired from active service and subsequently died from health complications.