Criminal Interdiction Unit
K-9 Max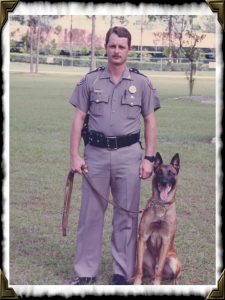 KILLED IN THE LINE OF DUTY
FHP K-9 Max was a Belgian Malinois and started his career in August, 1989, with Trooper Timothy O. Strickland in Troop D-Orlando.
K-9 Max was responsible for the seizures of approximately $15,000,000 in narcotics, currency and vehicles. K-9 Max also had two apprehensions during a track and building search.
K-9 Max, while in service for the Florida Highway Patrol, passed away in May, 1993, due to Kidney failure. K-9 Max will always be remembered as a faithful companion and a loyal friend. He will always be missed by the Strickland family.