Criminal Interdiction Unit
K-9 Magnum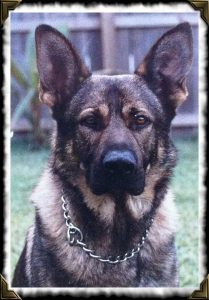 K-9 Magnum graduated Miami Police Department 480 hours patrol dog training on March 29, 1990 where he was anointed Top Dog of his class out of 12 other canines based on points. He received his narcotics training in Ft. Lauderdale by Ft. Lauderdale Police Department on May 24, 1990.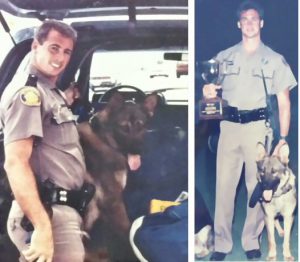 K-9 Magnum and his partner, Trooper Michael J. Thomas, worked the streets from May 25, 1990 to October 1996 during which time Magnum was responsible for over 40 million dollars in contraband seizures to include two of the largest non-assisted cases in the state, one involving 368 Kilos of Cocaine on the Florida Turnpike and the second case which resulted in the discovery of 400 pounds of hashish oil on Alligator Alley.
K-9 Magnum was recognized by several South Florida Law Enforcement Agencies as being one of the best narcotics dogs around and was called to assist them on several occasions even after their K-9's had performed searches.
K-9 Magnum passed away in 2000 as a result of cancer.