Criminal Interdiction Unit
K-9 Khan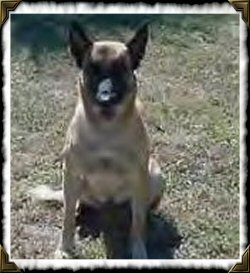 After many years of service to the citizens of Florida, retired FHP K-9 Khan passed away. Lakeland District handler Corporal Bill Nowling recently said good-bye to his partner. Khan was responsible for hundreds of arrests and taking a substantial amount of drugs off of Florida's highways.
There is no way to measure how many tragedies have been averted or how many times our troopers made it home safely because of the presence of an FHP K-9 working to make Florida a better place.
The Florida Highway Patrol salutes our K-9 handlers and their four legged partners for the job they do working "K-9 to 5" all across the Sunshine State.