Criminal Interdiction Unit
K-9 Harry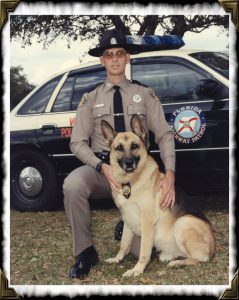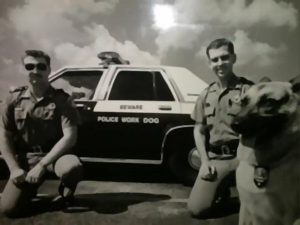 K-9 Harry started his career on October 4, 1989, as one of the original canines from the New Wheels On The Road Program, which expanded the Florida Highway Patrol's Criminal Interdiction Unit to an additional 25 teams.
Harry was under the direction of Trooper George Kantor and was assigned to the Fort Myers District.
Harry had a great social disposition and would lean up against you while you gave him the attention he desired.
Harry had a very distinguished career and was responsible for alerts to 12,000 pounds of marijuana and a significant cash seizure of $492,000.
Harry was retired from active duty service on March 1, 1999, and remained in the care of the Kantor family until he died on September 29, 2000.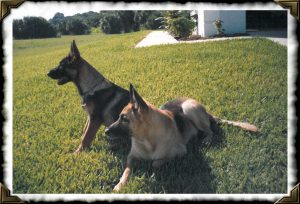 Criminal Interdiction Unit
Pictured bottom right: K9 Ozzie and K9 Harry