Criminal Interdiction Unit
K-9 Eros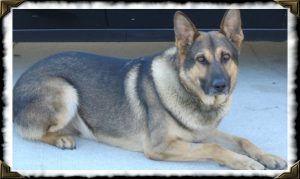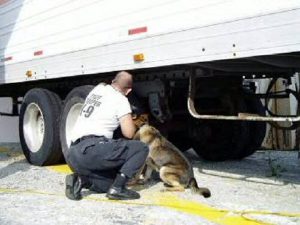 K9 Eros joined the ranks of the Florida Highway Patrol on November 15, 2006. He was a 2-year-old German Shepherd assigned to Trooper William Hitchcock, Troop D in Brevard County.
Eros retired in August of 2008 where he continued to reside with Trooper Hitchcock.
Eros passed away in February of 2015.
Pictured right: Trooper Hitchcock and Eros in action.