Criminal Interdiction Unit
K-9 Chaos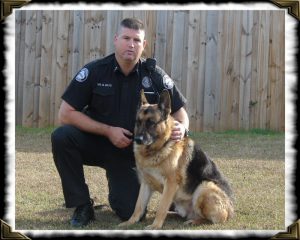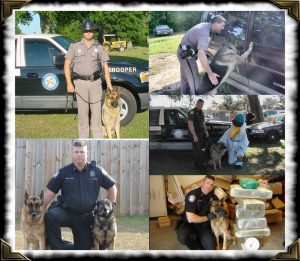 K-9 Chaos was born April 15, 1998. He was purchased by the Florida Highway Patrol in 2000 and assigned to Trooper Rex Snow and stationed in Ocala. Trooper Snow and K-9 Chaos transferred to the Pensacola District in 2001. Trooper Snow relinquished the duties as K-9 handler in September 2002 and K-9 Chaos was then assigned to Trooper Brian Davis.
During Chaos's career, he was responsible for the location and removal of over two kilos of ecstasy, over 17 kilos of cocaine, over 300 lbs of marijuana, two – K-9 tracking apprehensions and numerous felony associated arrests.
Chaos retired April 21, 2006 due to an enlarged heart pressing on his trachea causing shortness of breath.
Chaos died on February 10, 2010, at home in his sleep. He dedicated his life to the citizens of Florida and the Florida Highway Patrol.