Criminal Interdiction Unit
K-9 Captain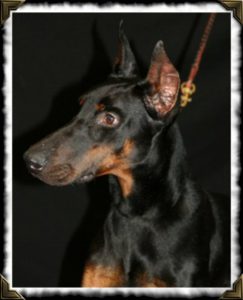 K-9 Captain was a 10-year-old Doberman Pincher assigned to Trooper Tony Bartolome in Broward County.
Captain graduated from the Broward County Sheriff's Office "Street Dog School" in 1985 and in 1986 graduated from the City of Miami Canine Narcotic Detection School.
Captain was retired in June of 1990 and remained with the Bartolome Family until his death December 18, 1994.
Captain was recognized for his outstanding performance, which included many narcotic/currency seizures and the tracking of a hit and run driver involved in a double fatality.