Criminal Interdiction Unit
K-9 Bama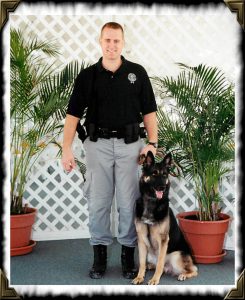 K-9 Bama was born on March 5, 1997 in the Netherlands. Bama was assigned to the Ft. Myers district in Southwest Florida.
He began his career with the Florida Highway Patrol in July 1998 and worked until retirement in January 2005.  During his career, Bama is credited with finding over 10.6 million dollars in contraband. Bama also had eleven criminal tracking apprehensions.
K-9 Bama was a loyal partner to his handler, Trooper Mike Grider and their other partner Trooper John Wilcox.
Bama died on August 4, 2005.