Criminal Interdiction Unit
K-9 Alfred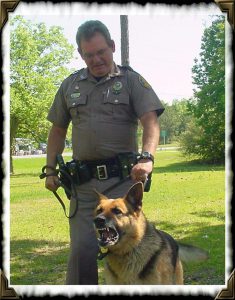 K9 Alfred began his career with the Florida Highway Patrol in 1996, with his first handler Trooper James Burnham. They were assigned to Walton County. In 1999, K9 Alfred was reassigned to Trooper Marvin Wagner Jr. The team graduated from the Florida Highway Patrol, Patrol Dog and Drug Detection academies in 2000 and was assigned to Washington County.
K9 Alfred was known for his social behavior making many lifetime impressions as he performed his duty. K9 Alfred was retired from active service in January, 2005.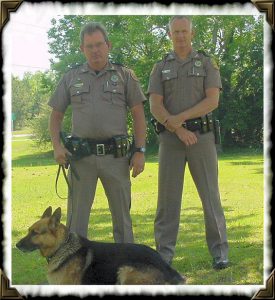 In January, 2007, K9 Alfred died in his sleep from natural causes. He was a loved partner to Trooper Wagner and will be missed by those who knew the mighty K9 known as Alfred.