Chief's Challenge Award for Top Troop
2022 Top Troop
Troops F and G Win Top Troop Award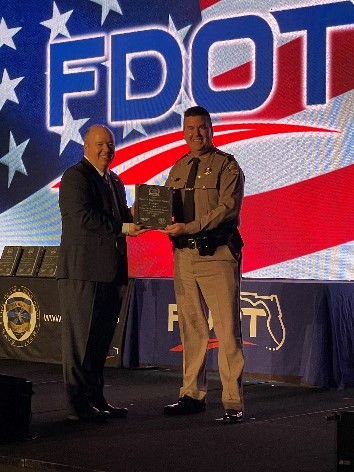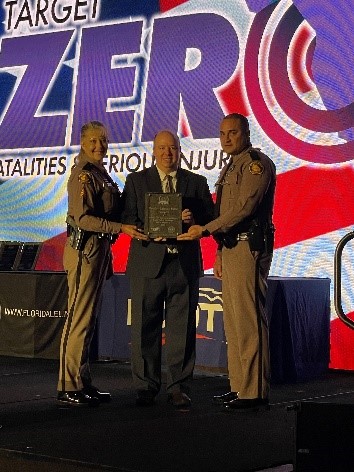 The Florida Highway Patrol's Troop's F and G were recently recognized for winning first place in their respective categories at the 2022 Florida Law Enforcement Traffic Safety Challenge Awards Presentation hosted by the Florida Law Enforcement Liaison in Orlando for their efforts in 2021. Troop G won first place in Category I – Rural. Troop F led the way for Category II – Urban.
The Florida Law Enforcement Challenge recognizes the best overall traffic safety programs in Florida. The area of concentration is enforcement and education with special emphasis on occupant protection, impaired driving and speeding. A panel of independent members of law enforcement and public safety judge the applicant's overall performance. The focus is policy, training, public information, enforcement, and effectiveness.
This award is a great accomplishment for the men and women serving in Troop's F and G. Congratulations on your award-winning efforts!