Chief's Challenge Award for Top Troop
2006 Top Troop
Troop "G" Receives Top Troop Award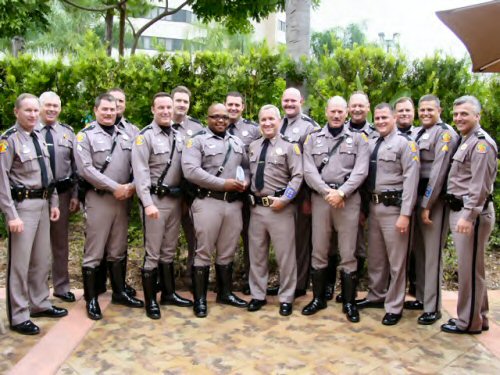 Congratulations to Troop G for winning the Top Troop Award at the 2006 Buckle-Up Florida Challenge. This year's ceremony was held on August 19 in Orlando. The Top Troop recognition was awarded by a panel of judges who examined applications submitted from each of the participating troops. The categories included: troop policy, training, public information & education, enforcement, and effectiveness.
After careful consideration, Troop G was selected as this year's Top Troop, representing a significant accomplishment for the sworn and civilian employees that make up this troop in the Northeast region of Florida.
Congratulations to Major Grady Carrick and the rest of the Troop G TEAM!