Member Recognition
2015 Trooper of the Year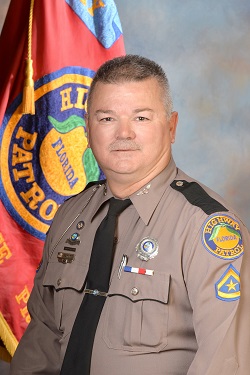 Trooper Bradford Wagner
Congratulations to Trooper Bradford Wagner for being selected as the Florida Highway Patrol Trooper of the Year.
On Thursday, November 27, 2014, while traveling northbound on the Suncoast Parkway, Wagner observed a male standing next to a vehicle frantically trying to wave for help. Upon stopping to help, Wagner observed the subject's wife had a seatbelt wrapped around her throat and had lost consciousness. Wagner took lifesaving actions by cutting the seatbelt and rendering aid which allowed her to start breathing again. Wagner continued to provide assistance until EMS arrived.
Without Wagner's quick response and decisive action, there could have been grave consequences. Wagner is commended for his actions during this incident and he demonstrated commitment to the residents of the State of Florida.