Photo/Story Gallery 2005
Congratulations to our newly promoted members!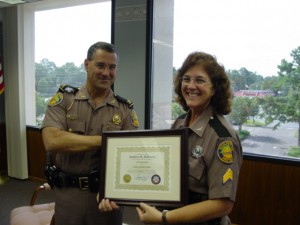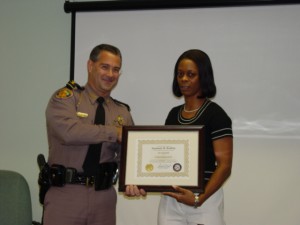 A new wave of Law enforcement Corporals, Law Enforcement Sergeants, and Law Enforcement Lieutenants were recently promoted by Colonel Christopher A. Knight.
Promotions to these classes were made through a competitive examination process and determined by ranked scores according to personnel rules of the Career Service System, Division policy as established within this section, and requirements of the collective bargaining agreement.
Newly promoted Lieutenants Kathleen M. McKinney (above left) and Stephanie M. Redding (above right) were both surprised by Colonel Knight who presented them with their lieutenant badges and certificates while attending Management Fellows classes at FHP Headquarters.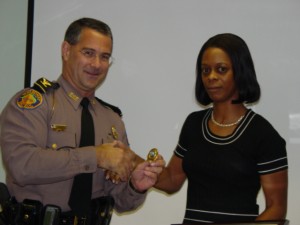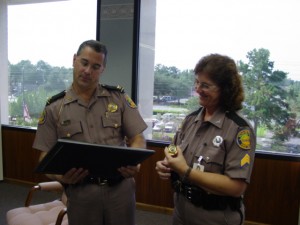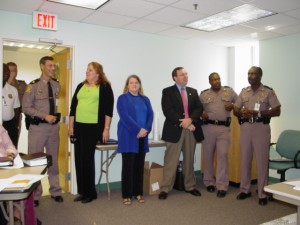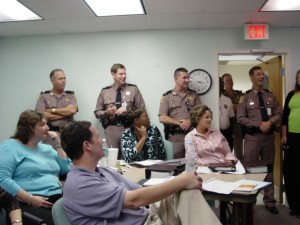 Congratulations to Kathy, Stephanie and the rest of our new Corporals, Sergeants and Lieutenants – Job well done!