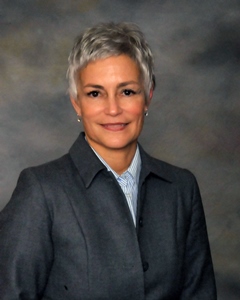 At the Florida Department of Highway Safety and Motor Vehicles (FLHSMV) our vision is: A Safer Florida. The words may seem simple, but the work that goes into achieving that mission is much more difficult. The services we provide touch the lives of nearly every Floridian, as well as the millions of visitors who come to our state every year.
Ensuring safety on highways and providing quality service to motorists is no small task when you are the third largest state in the U.S. With more than 17.1 million driver licenses and over 21.4 million vehicle registrations issued, and more than 46.7 million miles of roads patrolled by troopers each year, the job of FLHSMV may seem daunting, but it's a challenge our employees gladly accept every day.
That challenge is ever-changing. FLHSMV is committed to proactively protecting our roadways, enhancing online services for motorists, improving customer service and building on relationships with our strategic partners. To do so, we must keep pace with technology.
We appreciate that you have taken the time to visit our website. As you explore our site, you will see the ways we are using technology to better serve you. Our MyDMV Portal allows you to renew a driver license or vehicle registration. You can use our Emergency Contact Information program to securely register contact information that law enforcement can only access in the case of an emergency. Our Traffic Crash and Road Condition page provides access to the latest information on travel conditions.
Thanks for stopping by.
Enjoy Florida, but do so safely. Always buckle up and keep your hands on the wheel, your eyes on the road and your mind on driving!
Office of the Executive Director
Terry L. Rhodes
Statement of Agency Organization and Operation