Florida Highway Patrol Breaks Ground at Florida's Advanced Vehicle Operations and Training Complex
~ Facility designed to provide innovative training to state's law enforcement officers ~
TALLAHASSEE, Fla. – Today, the Florida Highway Patrol broke ground on the state's Advanced Vehicle Operations and Training Complex at the Florida Public Safety Institute in Havana. The complex, which features a 1.4 mile driving track, will allow law enforcement officers to enhance their personal driving skills and experience emergency operations in a safe, controlled environment under the guidance of qualified instructors. The facility was funded through the support of the Florida Legislature, Governor and Cabinet.
"I am incredibly proud to break ground on the Advanced Vehicle Operations and Training Complex. The support for this new, innovative complex is a testament to the state's commitment to law enforcement officer safety and the safety of motorists on our roadways," said FLHSMV Executive Director Terry L. Rhodes. "This new facility enhances training for law enforcement by providing real-world scenarios, best preparing our Troopers and officers to safely navigate the events they will undoubtedly experience as they work to protect us each day."
Driving continues to be one of the single most important actions that Troopers perform on a daily basis as they patrol nearly 32 million miles annually. Florida National Guard Brigadier General Paul Chauncey joined Florida Highway Patrol Colonel Gene Spaulding at the event to formalize their partnership to construct the complex.
"The complex will offer advanced training to include traffic incident management, high speed driving and comprehensive vehicle operations to improve public safety," said Colonel Gene S. Spaulding, Director of the Florida Highway Patrol. "This project is possible due to the collaborative efforts of many different organizations including the Florida National Guard, which truly stepped up to make this project a reality."
"This collaboration brings the opportunity not only to provide a state-of-the-art training facility for the Florida Highway Patrol, but an opportunity for our soldiers and our airman exercise their skillsets and leave an enduring mark on the state," said Brigadier General Trey Chauncey, Florida Army National Guard Assistant Adjutant General (Training, Installations and Programs).
The Florida Highway Patrol plans to expand the complex in the future to institute emerging best practices based on intelligence led training and national trends that affect law enforcement officers and the public. This project encompasses approximately 100 acres of land on the southeast portion of the Florida Public Safety Institute.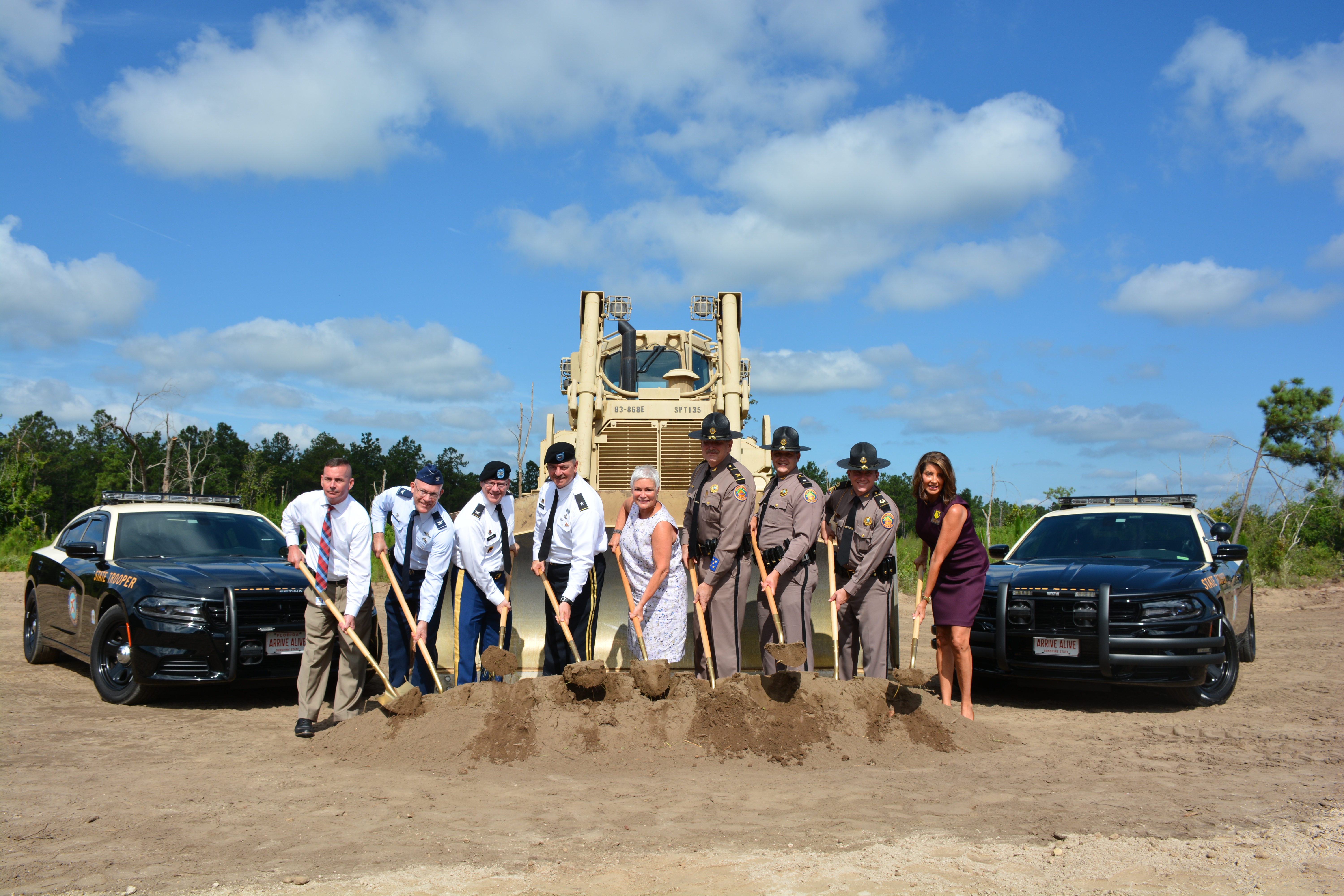 The Florida Department of Highway Safety and Motor Vehicles provides highway safety and security through excellence in service, education and enforcement. The Department is leading the way to a safer Florida through the efficient and professional execution of its core mission: the issuance of driver licenses, vehicle tags and titles and operation of the Florida Highway Patrol. To learn more about FLHSMV and the services offered, visit www.flhsmv.gov, follow us on Twitter @FLHSMV or find us on Facebook. For safe driving tips and techniques, download the official Florida Driver License Handbook.