Halloween Safety Tips For a Happy Haunting
~ Florida Highway Patrol cracks down on impaired drivers this Halloween weekend ~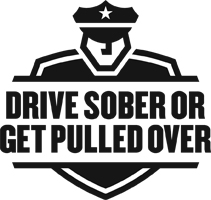 TALLAHASSEE, Fla. – On Saturday October 31, trick-or-treaters will be out haunting Florida neighborhoods. The Florida Highway Patrol (FHP) is reminding motorists and pedestrians to use extreme caution and safely share the road this holiday weekend.
FHP will join thousands of law enforcement and highway safety agencies across the nation in enforcing Drive Sober or Get Pulled Over. This safety campaign is designed to discourage impaired driving through the use of targeted enforcement and increased visibility of law enforcement on the roadways.
"Drinking and driving is deadly, it is illegal and it will get you pulled over and arrested this Halloween," said FHP Director Colonel Gene Spaulding. "If you want to stay safe and out of jail, make a plan to get home without driving if you've been drinking. Over the last four years, 45 percent of the fatal crashes on Halloween night involved an impaired driver.  Planning for a safe ride home should be part of everyone's Halloween preparations."
The Department of Highway Safety and Motor vehicles strongly encourages parents and drivers to take extra care in safeguarding children. Low visibility and heavy pedestrian traffic can make Halloween roadways a bit tricky; these safety tips can help make this holiday a treat.
Motorists:
Pay attention and eliminate distractions; turn off the radio and put down the phone.
Be patient and slow down. Costumes may impair a child's ability to see and hear approaching cars, preventing them from getting out of the roadway quickly.
Watch for children walking in the street, especially if there are no sidewalks.
Enter and exit driveways slowly and always check behind your vehicle before backing.
Keep an eye out for trick-or-treaters who may suddenly dart into traffic from between parked cars.
Remember that children will be excited and may forget to "stop, look and listen" before they cross the street.
Parents and Trick-or-Treaters:
Be seen! Carry a flashlight, wear bright clothing and put reflective tape on costumes and goody bags.
Use sidewalks whenever possible. If sidewalks are not available, walk facing traffic as close to the curb as possible.
Remind children to never run out into the street or cross between parked cars.
Cross streets at crosswalks or intersections. Make eye contact with drivers before crossing in front of them.
Be aware of your surroundings. Don't wear headphones or text while walking.
Children under the age of 12 should not trick-or-treat unsupervised. Walk with your trick-or-treaters and hold the hands of young children. Review pedestrian safety with teens if they trick-or-treat without supervision.
The Drive Sober or Get Pulled Over enforcement campaign works to keep us all safe on the road and urges everyone to follow these simple tips:
Plan a safe way to get home before you attend a party. Alcohol impairs judgement, as well as reaction time. If you're drunk, you're more like to choose to drive drunk.
Designate a sober driver, take public transportation, a car service or a call a sober friend of family member to get home.
Use AAA's Tow-to-Go program for a free local ride within a 10-mile radius to a safe location. The AAA tow truck takes the vehicle and the driver home. Call (855) 2-TOW-2-GO (286-9246).
Walking while impaired can be just as dangerous as drunk driving. Designate a sober friend to walk you home.
If you see a drunk driver on the road, contact local law enforcement as soon as it's safe to do so.
If you see someone you think is about to drive while impaired, take their keys and help them get home safely.
For more Halloween safety tips, visit our website.
The Florida Department of Highway Safety and Motor Vehicles provides highway safety and security through excellence in service, education and enforcement. The Department is leading the way to a safer Florida through the efficient and professional execution of its core mission: the issuance of driver licenses, vehicle tags and titles and operation of the Florida Highway Patrol. To learn more about FLHSMV and the services offered, visit www.flhsmv.gov, follow us on Twitter @FLHSMV or find us on Facebook.