New Moffitt Cancer Center Specialty License Plate Released
~New specialty plate will help benefit cancer research~
TALLAHASSEE, Fla. —The newest specialty license tag is going on sale across the state this week. The new Moffitt Cancer Center plate is designed to support research and clinical trials at the Tampa-based Moffitt Cancer Center. The plate costs $25 in addition to the normal state registration fees.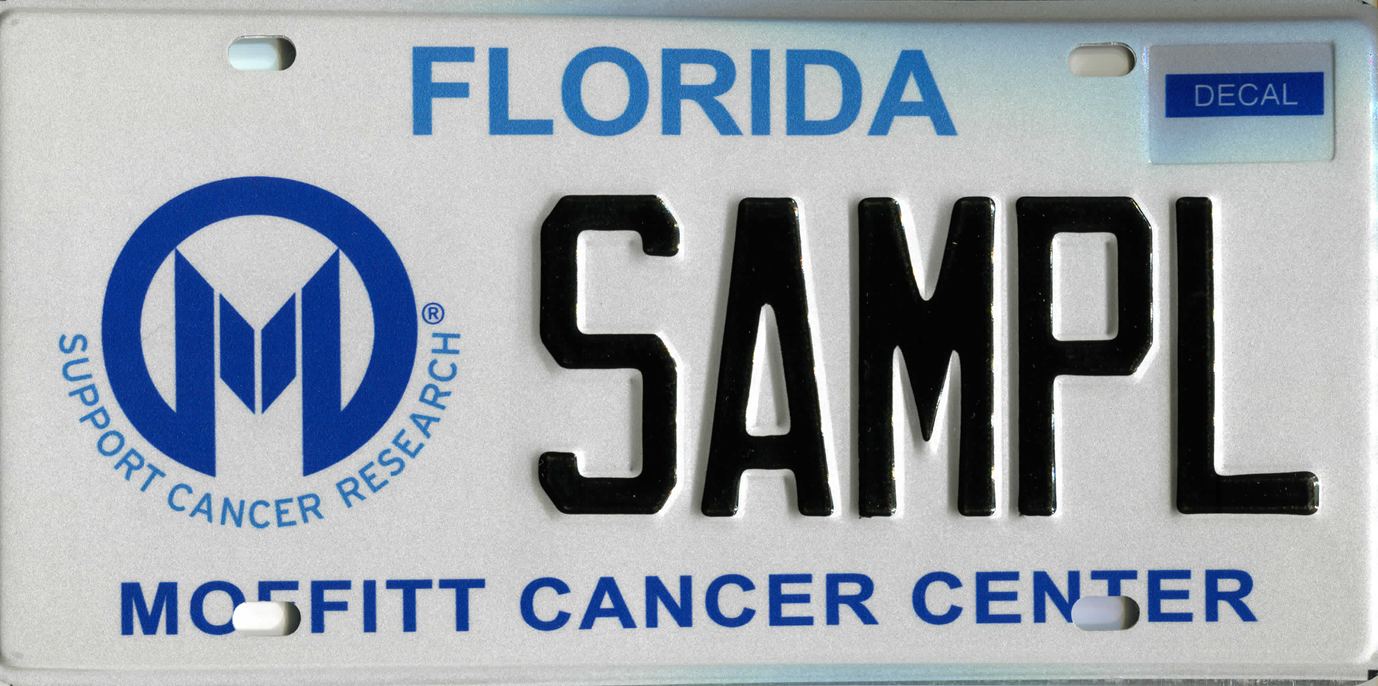 The Moffitt Cancer Center plate was approved by the 2014 Legislature and reached its 1,000 pre-order requirement earlier this year. The pre-order requirement must be met before a specialty plate is put into production and offered to the public. The Moffitt Cancer Center plate is being delivered to Tax Collector and tag agency offices in Florida and is expected to be in all offices by the end of the week.
Click here for a complete list of Florida's 122 specialty license plates.
The Florida Department of Highway Safety and Motor Vehicles: providing A Safer Florida by securely maintaining the records of more than 19 million registered vehicles and over 15 million licensed drivers, as well as providing safe travel along Florida's highways.  To learn more about FLHSMV and the services offered, visit www.flhsmv.gov, follow us on Twitter @FLHSMV or find us on Facebook.