Don't Take A Grave Risk This Halloween
Florida Highway Patrol cracks down on impaired drivers
TALLAHASSEE, Fla. –Halloween is frightening enough without the added terror of drunk drivers on the road.  This weekend, the Florida Highway Patrol will join thousands of law enforcement and highway safety agencies across the nation in enforcing Drive Sober or Get Pulled Over. This safety campaign, which runs through November 2, is designed to discourage impaired driving through the use of targeted enforcement and increased visibility of law enforcement on the roadways.
During the 2013 Halloween weekend, Troopers arrested 653 impaired drivers. Statewide there were 181 crashes involving an impaired driver and 9 of those crashes resulted in fatalities.
"Halloween falls on a Friday this year which means there are going to be even more parties where alcohol will be served," said Col. David Brierton, director of the Florida Highway Patrol. "If you drink, designate a sober driver or plan on taking a taxi. Otherwise, the Florida Highway Patrol will gladly give you a ride…to jail."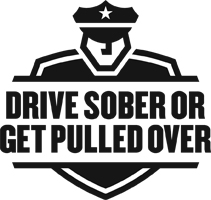 To keep safe this Halloween, FHP recommends these tips:
Before drinking, designate a sober driver and stick to the plan.
If you are a designated driver, do not drink. One drink is one too many.
If you are impaired—and did not designate a sober driver—take a taxi, call a sober friend or family member or use public transportation to get home safely.
Walking impaired can also be dangerous. Designate a sober friend to walk you home.
Remember, friends don't let friends drive drunk. If you know someone who is about to drive impaired, take their keys and assist them with getting a safe ride home.
If you see an impaired driver, please contact the Florida Highway Patrol by dialing *FHP (*347) from your cellphone. You could save a life.
The Florida Department of Highway Safety and Motor Vehicles provides highway safety and security through excellence in service, education and enforcement. The Department is leading the way to a safer Florida through the efficient and professional execution of its core mission: the issuance of driver licenses, vehicle tags and titles and operation of the Florida Highway Patrol.  To learn more about DHSMV and the services offered, visit www.flhsmv.gov, follow us on Twitter @FLHSMV or find us on Facebook.